TODAY Table is sponsored by Walmart. Our editors independently created this recipe. If you purchase the ingredients through our links, we earn a commission. Learn more about Shop TODAY.
Ingredients
3

pounds baby red potatoes, halved and large ones quartered
salt and freshly ground black pepper, to taste

6-8

ramp bulbs, minced, leaves reserved

1/4

cup apple cider vinegar
2

tablespoons old-style whole-grain mustard

1/4

cup extra virgin olive oil

1/2

packed cup fresh dill or tarragon (optional)
Chef notes
Made in more of a German style, this potato salad uses grainy mustard and vinegar to dress the hot potatoes so that they soak up the flavors while cooling. Mixing in dill once cool adds a bright, fresh flavor but parsley could be substituted.
Preparation
1.
Place the potatoes in a large pot and cover with water by at least 1 inch so that the potatoes remain submerged. Season well with salt and bring to a boil. Then cook until the potatoes are tender when pierced with a fork, 10-12 minutes more. Add the ramp leaves, letting cook for 30 seconds, then immediately drain.
2.
Meanwhile, in a small mixing bowl, mix the vinegar, mustard and minced ramps, then whisk in the olive oil until smooth. Season to taste with salt and pepper.
3.
Drain the potatoes, transfer to a large mixing bowl or back to the pot, and immediately coat with the dressing. Set aside to cool, then toss with the herbs, if using, season with salt and pepper and serve.
How to shop TODAY recipes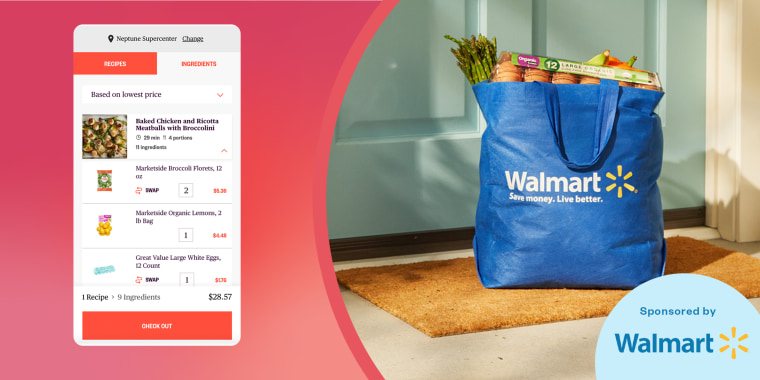 Here's everything you need to know about the cool new feature.