TODAY Table is sponsored by Walmart. Our editors independently created this recipe. If you purchase the ingredients through our links, we earn a commission. Learn more about Shop TODAY.
Ingredients
4

rib-eye steaks

1

heavy dash salt
canola or vegetable oil
butter (optional)
Chef notes
Cooking the steak on a low temperature to start ensures an even doneness throughout, and broiling the steaks under high heat creates a glorious crust on the outside. Mastering these two elements will result in a perfect steak — every time.
Technique tip: If you do not have a broiler that you believe gets hot enough to sear a steak (or no broiler at all) you can follow this methodology up until you remove the steaks from the oven the first time. Have a pan on high heat ready to go with a bit of oil, add the steaks and cook for 1-2 minutes on both sides.
Preparation
1.
Remove your steaks from the fridge at least 30 minutes before cooking so they can come to room temperature (you can leave them uncovered in the fridge overnight if you really want to dry out the exterior, but it isn't necessary). Make sure your oven is set up to have one rack in the middle and one as close to the broiler as possible. Preheat the oven to 250 F. Line a baking sheet with aluminum foil.
2.
When the oven and steaks are ready, blot the steaks to remove any excess moisture and put them on the baking sheet. Give both sides a heavy dash of salt. Put the steaks in the oven on the middle rack for 15-20 minutes, or until the steak reads 115 F (for medium rare steak — if you'd like more or less, you can always adjust the temperature accordingly).
3.
Remove the steaks from the oven and turn on the broiler. Brush the steaks with a bit of canola or vegetable oil. If your broiler takes a few minutes to come up to temperature, don't worry about keeping the steaks out of the oven and cooling off — it is more important to have the broiler hot and ready to go. Put the steaks back in the oven as close to the broiler as possible. Cook for 1-3 minutes on each side (depending on the strength of your broiler). If you didn't wait long to cook them, the internal temperature should read 130 F to 135 F for medium rare.
4.
When the steaks are done, you can serve them immediately, since the interior is already cooked and does not need to rest. Add a pat of butter on top to serve.
How to shop TODAY recipes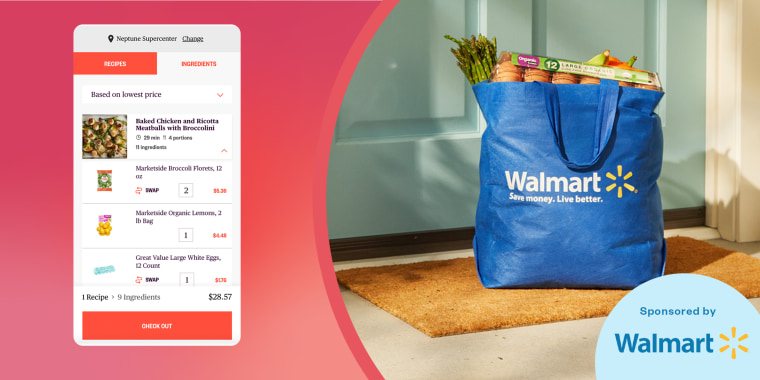 Here's everything you need to know about the cool new feature.