Chef notes
A smear of creamy blue cheese butter elevates a juicy steak from ordinary to extraordinary.
Ingredients
Pepper-crusted ribeye
1

two inch thick ribeye steak (preferably bone in)

2

tablespoons vegetable oil

1

tablespoon fleur de sel
1

table spoon cracked black pepper

1

tablespoon of butter
Bacon and blue cheese butter
1

stick of butter
crumbled blue cheese
Preparation
Preheat the oven to 400°. Heat a cast iron pan over high heat until it is very hot, almost to smoking point. Pat dry the steaks and coat them in the vegetable oil. Make a mixture of the fleur de sel and blacked cracked pepper on a plate, and press the steak down in mixture. You want to coat both sides.
When pan is to almost smoking point, sear steaks on both sides. Put butter on top and put in oven. Cook to 125° for medium rare. Remove pan from oven and cover with aluminum foil to let it rest. Garnish with blue cheese butter and sprig of rosemary.
Cook 1 strip of bacon. Dice.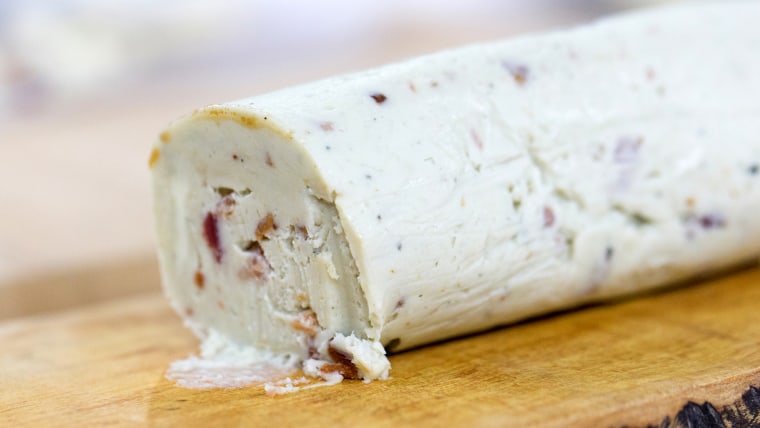 Crumble blue cheese.
Have 1 stick of butter to room temperature.
Combine ingredients and mash into butter with fork. Use one sheet of parchment paper and add to it. Roll into log. Twist ends and refrigerate for one hour until it is firm.
When ready to use, remove parchment and cut into disks.