Chef notes
This pepper-crusted steak works as a luxurious mid-day brunch or as an evening feast.
Note: If your filets aren't cut into even rounds, ask your butcher to tie them into tournedoes or do it yourself with kitchen twine; the uniform shape helps the meat cook evenly instead of overcooking at the edges.
Ingredients
1

6-ounce filet mignon, tied into a tournedo round
kosher salt and coarsely ground black pepper
Preparation
1.
Sprinkle both the top and bottom of the filet generously with kosher salt, then with the black pepper. Gently press the pepper into the steak so it adheres to the meat. Let rest at room temperature for 30 minutes.
2.
Preheat the oven to 400 F. Heat a cast iron skillet or other heavy, oven-safe pan over medium-high heat for at least 3 minutes.
3.
Add the vegetable oil to the pan and swirl to coat the bottom. Add the steak and sear on both sides for about 2 to 3 minutes per side.
4.
Transfer the steak to the oven and roast until a meat thermometer inserted into the center of the filet registers 130 to 135 F for medium-rare to medium.
5.
Remove the steak and let rest on a platter or cutting board for 5 minutes, then snip the twine off the steak and serve.
How to shop TODAY recipes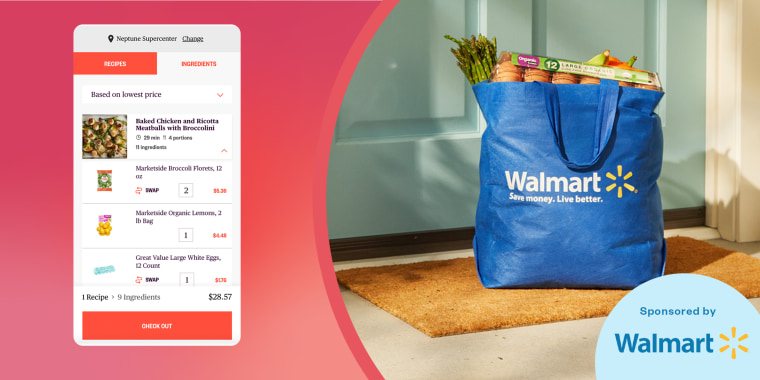 How to shop TODAY recipes
Here's everything you need to know about the cool new feature.
Learn More