Ingredients
kosher salt and freshly ground black pepper

1

pound tube-shaped pasta, such as paccheri or rigatoni

2

tablespoons extra-virgin olive oil

1

pound Italian sausage, casings removed

1

lemon halved

1/2

cup pine nuts
4

tablespoons unsalted butter, diced

1

medium-size bulb fennel, cored and diced, fronds reserved for garnish

1

medium onion, peeled and diced

3

garlic cloves, thinly sliced

1/2

cup freshly grated Parmesan cheese
Chef notes
This recipe is the perfect dinner for a casual weeknight or an elevated dinner party with friends. The best part? It all happens in one pot, minimizing cleanup and making the fruits of your labor well worth it. Serve on its own or alongside crusty bread to sop up all the flavorful sauce. 
Special Kitchen Equipment Required: You'll need a slotted spoon.
Technique Tip: Use a potato masher to break up the sausage into little pieces.
Swap Option: Feel free to use ghee instead of butter and pecorino instead of Parmesan. Pecorino is saltier than Parmesan, so you may want to adjust the salt content overall.
Preparation
1.
Finely chop half a seeded lemon.
2.
Bring a large pot of salted water to a boil. Cook the pasta 1 minute shy of the package instructions. Reserve 1 cup pasta water and drain. 
3.
While the pasta is cooking, add olive oil to a large Dutch oven set over medium-high heat. Once shimmering, add sausage and cook, breaking up the meat with a wooden spoon or potato masher until golden brown and cooked through, about 6 minutes. Remove the sausage with a slotted spoon and set aside in a bowl.
4.
Reduce the heat to medium and add the finely chopped lemon and pine nuts. Cook, stirring continuously, until the mixture is fragrant and the nuts are golden brown, 2-3 minutes. Remove with a slotted spoon and set aside on a cutting board. Season with salt. Once cooled, roughly chop.
5.
Melt the butter in the same Dutch oven. Add fennel and onion, cooking until softened and the onion is translucent, about 10 minutes. Season with salt and pepper to taste. Add garlic and cook 2 minutes more. Reduce the heat to low.
6.
Add the pasta, reserved sausage and ½ cup pasta water and toss everything to coat, sprinkling in the Parmesan cheese, a handful at a time. Add the juice of the reserved lemon half and toss again, adding more pasta water as necessary to achieve a silky sauce. To serve, top with reserved pine nuts, lemon and fennel fronds.
How to shop TODAY recipes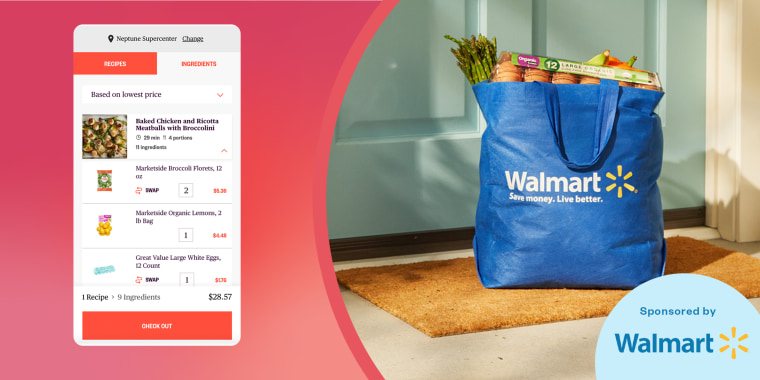 Here's everything you need to know about the cool new feature.