Ingredients
1/2

cup toasted pistachios

2

cloves garlic

1

teaspoon salt, or more to taste

4

cups fresh basil
1/2

cup freshly grated Parmesan cheese, plus more for serving

1/2

cup extra-virgin olive oil, or more to taste

1/2

teaspoon freshly grated lemon zest

1

pound dried penne rigate or other pasta
Chef notes
We all know and love traditional pesto made fresh with lots of basil, garlic and pine nuts. But have you tried swapping in the green nuts (aka pistachios) for double the flavor? On busy weeknights, throw this super simple, kid-friendly pasta dish together in just 25 minutes. It's low effort, yet it has a brilliant depth of flavor from the fresh herb sauce and knocks any store-bought pesto out of the park. All you need to make it is a food processor and a pot to boil some dried boxed pasta. 
Preparation
In a food processor, combine the pistachios, garlic and salt and pulse to combine. Add the basil and pulse to chop it up, scraping down the sides of the bowl as necessary. Add the Parmesan, olive oil and lemon zest and pulse until the ingredients are evenly incorporated. Scrape down the sides of the bowl, check the seasoning, add additional oil as necessary and pulse a few more times.
In a large pot of boiling salted water, cook the pasta, according to the package directions, until al dente. Reserve a few tablespoons of the pasta cooking water then drain but do not rinse the pasta. Transfer the pasta to a large serving bowl, add about 3/4 cup pesto and 1-2 tablespoons of the pasta cooking water, and toss to combine. Add more pesto or cooking water as needed, check the seasoning and serve with grated Parmesan cheese.
How to shop TODAY recipes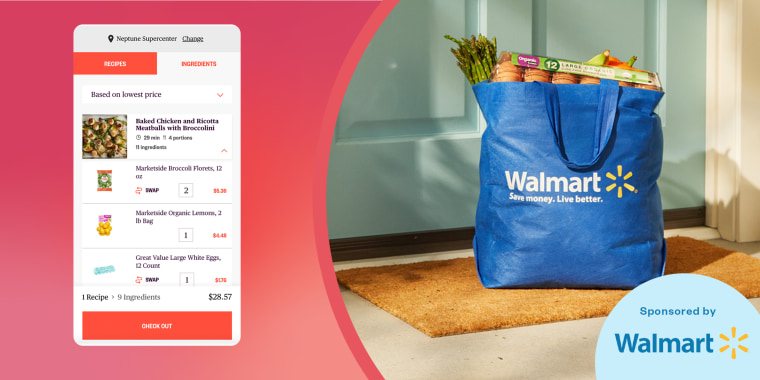 Here's everything you need to know about the cool new feature.