Ingredients
2

cups all-purpose flour

1/4

cup granulated sugar

2

teaspoons baking powder

1/2

teaspoon kosher salt

1/4

teaspoon nutmeg
1

stick unsalted butter, cubed and chilled (8 tablespoons)

1

cup heavy cream

1/2

cup Nutella, at room temperature

1

large egg yolk mixed with 1 tablespoon heavy cream (or milk)
Coarse sugar for sprinkling
Chef notes
The glorious Nutella swirl in these scones is as delicious as it is dramatic! Impress your guests and serve these buttery, tender and crisp scones at your next brunch. They're especially awesome paired with espresso or cappuccino. 
Make-Ahead Tip: The scones can be stored in an airtight container at room temperature for up to 2 days. Rewarm them before serving.
Preparation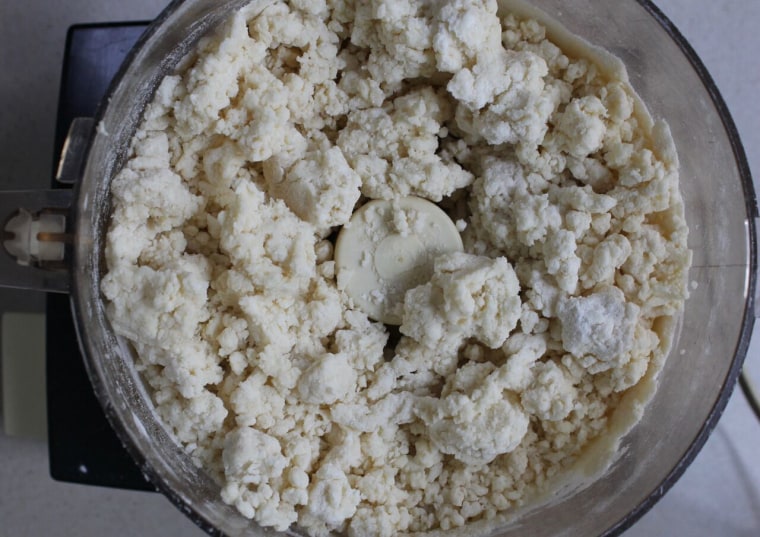 1.
Preheat the oven to 375° and position a rack in center. Line a baking sheet with parchment. In a food processor, combine the flour, sugar, baking powder, salt and nutmeg. Add the chilled butter and pulse until the butter is the size of small peas. Lift the lid and drizzle the cream all over. Pulse several times until moistened. Turn the mixture out onto a work surface and knead very briefly until the dough comes together. On a floured surface, roll the dough to an 18–inch by 8–inch rectangle, ¼–inch thick.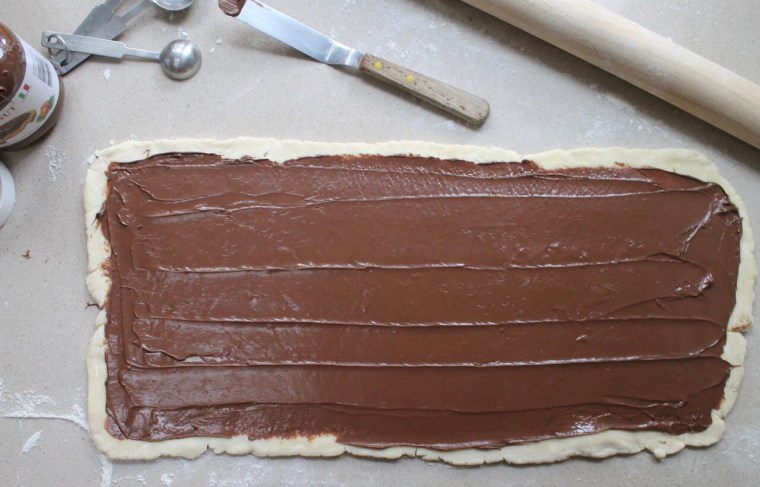 2.
Spread the Nutella evenly onto the dough, leaving a 1/2-inch border along the long sides.
3.
Roll the dough tightly into a long log. Gently stretch the log 26–inches long and pinch the ends to seal.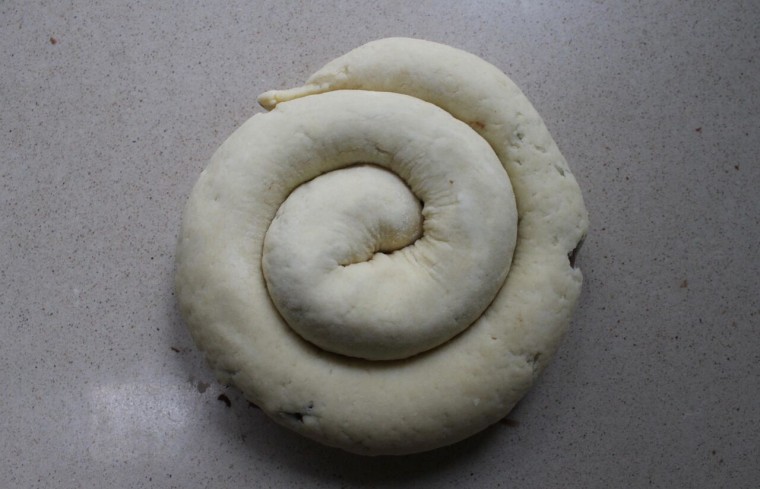 4.
Brush one side lightly with the egg-yolk-and-heavy-cream-mixture and coil the log like a snail, yolk–side in.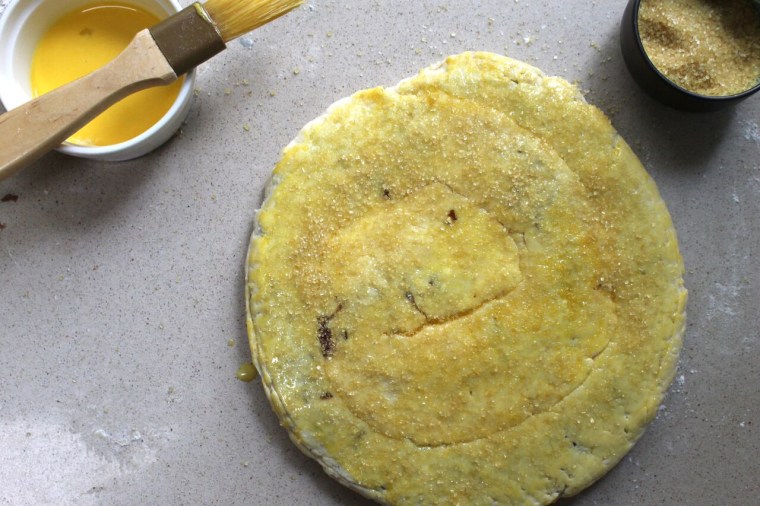 5.
Gently roll to an 8–inch disc; brush with the egg-yolk-and-heavy-cream-mixture and dust liberally with the coarse sugar. Freeze for 15 minutes, until very cold.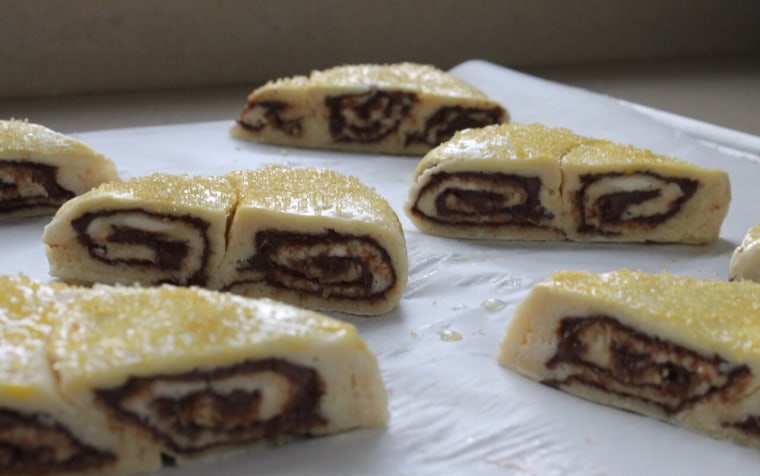 6.
Using a lightly moistened knife, cut into 8 wedges, moistening the knife between cuts. Evenly space the scones on the baking sheet.
7.
Bake the scones in of the oven for 25 minutes, until deeply golden, shifting the pan from front to back for even cooking. Let cool slightly, then serve warm or at room temperature.
Grace Parisi is a New York City-based food writer, cookbook author and food stylist. Her book, Get Saucy, was nominated for a James Beard award. Her latest book, Quick Pickles comes out in Spring 2016. Follow her on Instagram and Twitter.