This content is sponsored by Walmart. Our editorial team independently created this recipe. When you buy ingredients through our links, we earn a commission. Learn more.
Ingredients
Beef and broccoli dish
1½

pounds lean beef (flank or sirloin)

1

tablespoon arrowroot or cornstarch
Avocado oil (about 2½ tablespoons)

3

green onions, diced
1

tablespoon minced garlic

1

large red bell pepper, seeded and diced

2

cups chopped broccoli or broccolini
Diced green onions and sesame seeds, for garnish
Sauce
1

cup chicken broth

4

tablespoons low-sodium soy sauce
1½

tablespoon minced fresh ginger

1

tablespoon arrowroot
Chef notes
This is a 25-minute meal that is easy to pull together, utilizes common ingredients and has that fresh, made from scratch flavor with a restaurant look, and all on a budget. The sauce has the same luscious, sweet and salty quality as the irresistible Chinese American takeout classic but with no added sugar and low-sodium. 
Swap option: Replace steak with chicken or tofu for extra savings and alternatives to red meat.
Preparation
1.
Toss beef in arrowroot or cornstarch.
2.
Set a wok or carbon steel pan on high heat. Once hot, add oil and the beef. Cook until sear marks appear, about 5 minutes. Then remove from the skillet and set aside.
3.
Reduce the skillet to medium heat and add oil, green onion and garlic. Cook until fragrant, about 2 minutes.
4.
Add bell pepper and sear together for another 2 minutes.
5.
Add chopped broccoli or broccolini, then cover the pan to let the veggies soften for 2 to 3 minutes.
6.
Mix together the ingredients for the sauce. Add the beef to the pan and toss together. Pour in the sauce and once it starts to bubble, stir immediately and continuously so the sauce doesn't get slimy.
7.
Garnish with green onion and sesame seeds. Enjoy with your choice of brown rice, jasmine rice or cauliflower rice.
How to shop TODAY recipes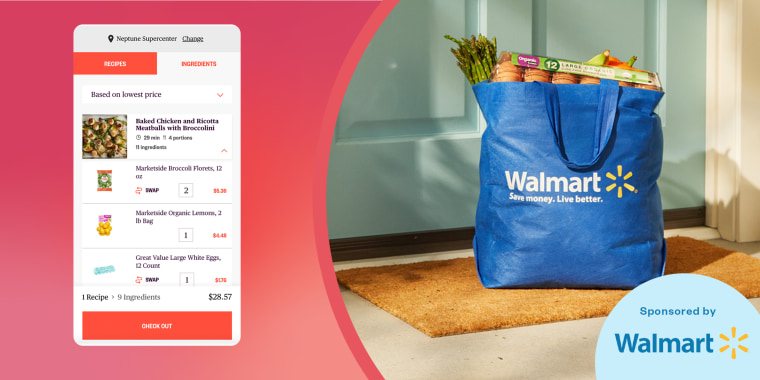 Here's everything you need to know about the cool new feature.