Chef notes
Seriously, no matter which side of the mayo divide you fall on, you're going to go in for seconds of this potato salad. Instead of mayonnaise, heart-healthy tahini, apple cider vinegar, and a splash of starchy potato cooking water help bind this tangy dressing to each bite. Deceptively creamy, this filling and refreshing classic picnic side dish will be piled high on everyone's plates. 
One benefit? You don't have to worry as much about this sitting out at your next barbecue, since there are no eggs or dairy in it.
Ingredients
4

pounds Yukon Gold (yellow) potatoes

1

tablespoon kosher salt + more to taste

1/2

cup apple cider vinegar

1

large shallot, minced

1

clove garlic, minced
1/4

cup tahini

2

tablespoons packed dark brown sugar

1

tablespoon + 1 teaspoon Dijon mustard

1

tablespoon + 1 teaspoon whole grain mustard

2-3

scallions, thinly sliced
Preparation
Rinse the potatoes and dice them into approximate 1 1/2 inch pieces. Place in a large (6-8 quart) stockpot and cover with water by 2 inches. Add 1 tablespoon kosher salt.
Cover and bring the potatoes to a boil. Uncover and cook for 10 minutes, until the potatoes are tender.
While the potatoes cook, make the dressing. Soak the shallot and garlic in the vinegar for 5 minutes to soften their "bite," then stir them with the tahini, brown sugar, and both mustards in a bowl large enough to hold the potatoes.
Drain the potatoes, reserving 1/2 cup cooking water. Mix the potatoes into the dressing, adding the reserved cooking water 2-3 tablespoons at a time. Mix in the scallions.
Taste the potatoes and sprinkle with additional salt, if desired. Serve warm, at room temperature, or chilled.
Make it ahead! The potato salad can be made up to 1 day in advance. Refrigerate in a covered container until ready to serve.
How to shop TODAY recipes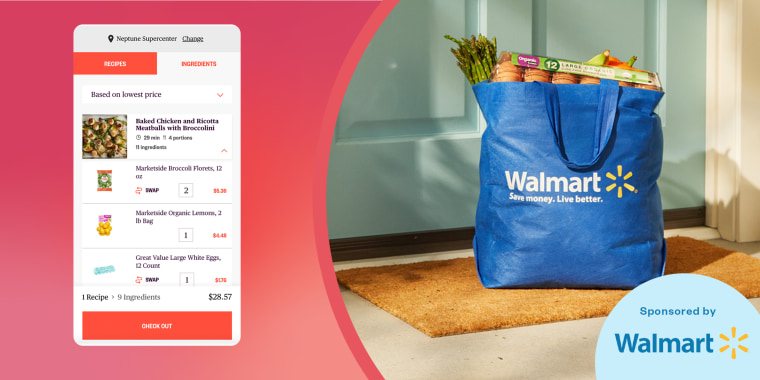 How to shop TODAY recipes
Here's everything you need to know about the cool new feature.
Learn More