This content is sponsored by Walmart. Our editorial team independently created this recipe. When you buy ingredients through our links, we earn a commission. Learn more.
YIELDS
1 (10-inch) cheesecake
Ingredients
12

sheets graham crackers (or 2 cups graham-cracker crumbs)

8

tablespoons butter, melted (if using unsalted butter, add 1/4 teaspoon salt)

1

cup light brown sugar

1

(15-ounce) can pumpkin puree
1

teaspoon cinnamon

1/4

teaspoon nutmeg

1

teaspoon vanilla extract
Chef notes
Pumpkin flavors may be most popular when the leaves begin to change color in the fall, around Thanksgiving and through the winter holidays. But give the delicious fall flavor a little love throughout the year with this gorgeous, no-bake pumpkin cheesecake. The spices are warm, but the oven doesn't have to be.
Preparation
1.
Add graham crackers to a food processor and process until fine crumbs form. Alternatively, you may put graham crackers in a large, resealable plastic bag and crush with a rolling pin. Stir together graham cracker crumbs, butter and salt (if using unsalted butter). The mixture should look like wet sand. Firmly press mixture into a 9-inch or 10-inch springform pan, covering the bottom and 1 to 2 inches up the side. Place the crust in the freezer until filling is ready.
2.
Add heavy cream to a bowl. Using a stand mixer or hand mixer, whip until stiff peaks form. Set aside.
In bowl of stand mixer, fitted with paddle attachment, beat cream cheese and sugar until smooth. Beat in pumpkin puree, cinnamon, nutmeg and vanilla extract until combined, scraping sides of bowl as needed.
Fold whipped heavy cream into cream cheese mixture. 
3.
Pour creamy mixture into the prepared shell. Cover with plastic wrap and refrigerate until firm, at least 4 hours, but preferably overnight.  
3.
When ready to serve, run a knife between cheesecake and pan. Unclasp sides and remove cheesecake. Top with sweetened whipped cream and a dusting of cinnamon, if desired, before serving.
How to shop TODAY recipes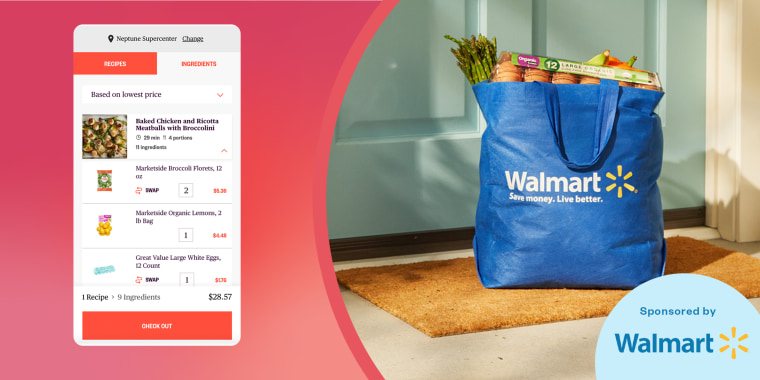 Here's everything you need to know about the cool new feature.