Ingredients
3

cups old-fashioned rolled oats

1

cup smooth peanut butter, such as Skippy or Jif

1¾

cups granulated sugar
1/2

cup (1 stick) unsalted butter

1/2

cup whole milk

1

teaspoon vanilla extract
Chef notes
When a cookie craving strikes and you don't want to bother turning on the oven, rest easy knowing that these no-bake peanut butter cookies will save the day. This quick and easy recipe is one to always keep in your back pocket. The cookies come together from start to finish in just about 45 minutes — no need to wait for the oven to preheat. They're also pretty much always a crowd pleaser. I carried a batch over to a friend's house soon after making them and they were polished off in mere minutes. 
So what's the magic behind these no-bake cookies? The ingredient list is simple: Just oats, peanut butter, sugar, butter, milk and a splash of vanilla extract. It's the delivery that matters. When you boil the sugar, butter, milk and vanilla together, it transforms into a foamy and slightly thick syrup, which binds the oats and peanut butter together. It's important to boil the sugar mixture for a full two minutes, or until it reaches a temperature of 230 F with an instant-read or candy thermometer. Otherwise, the cookies won't firm up and set completely.
While I typically keep natural peanut butter stocked in my pantry, smooth peanut butter spread, such as Skippy or Jif, is actually best here. That's because it's not as oily or prone to separation as natural peanut butter, thus ensuring the best no-bake cookie texture. 
If you'd like to play around a little, there are a few directions you can go. I love adding a pinch of ground cinnamon to the sugar mixture before heating it, as I find the warm spice makes the cookies extra homey. Or you can add 1/4 cup of cocoa powder to the mixture if you just can't have peanut butter without chocolate. You can even skip the peanut butter completely and opt for smooth almond, cashew or sunflower butter.
Technique Tip: Store leftover cookies in an airtight container at room temperature for up to five days.
Swap Option: To make no-bake chocolate peanut butter cookies, add 1/4 cup unsweetened cocoa powder.
Preparation
1.
Line two baking sheets with parchment paper. Measure the oats and peanut butter and set aside.
2.
Place the sugar, butter, milk and vanilla in a 3- to 4-quart saucepan. Keep uncovered and bring to a boil, stirring occasionally, over medium-high heat.
3.
Once the mixture is boiling, continue to boil for 2 minutes, stirring occasionally. The mixture should be thick and foamy and reach a temperature of 230 F with an instant-read or candy thermometer.
4.
Remove the pot from the heat and immediately add the oats and peanut butter. Stir until well-combined.
5.
Drop 24 heaped tablespoons of the cookie dough onto the prepared baking sheets. Cool the cookies at room temperature until they are firm to the touch and no longer shiny, about 30 minutes.
How to shop TODAY recipes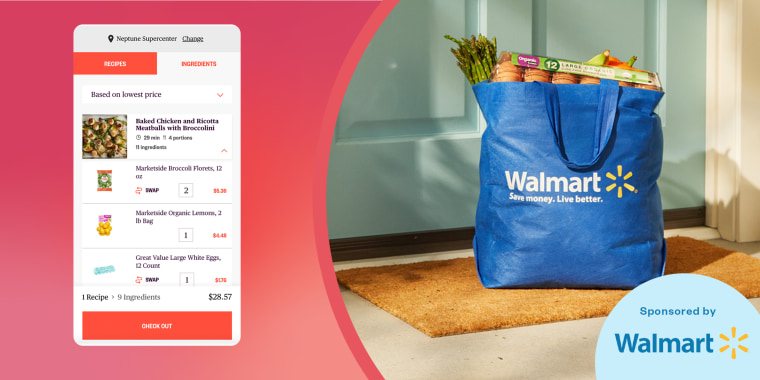 Here's everything you need to know about the cool new feature.