Chef notes
For a sweeter twist on a classic no-bake cheesecake, add chocolate sandwich cookies. Why? Because who has ever said no to an Oreo dessert. What's that? The sound of crickets? That's what I thought. This cheesecake is for all the Oreo cookie lovers out there. A crumbled chocolate cookie crust creates the foundation for a sweet, creamy filling, which is made with just four ingredients: heavy cream, cream cheese, granulated sugar and sour cream. And there are cookies in the filling, too! 
For hot summer days, this dessert will be your sweet heroine. Just chill in the fridge (no baking necessary) overnight, or at least four hours, before enjoying this party favorite. No need to turn on the oven or fuss over a water bath. Feel free to make the crust in advance and store it in the freezer until you're ready to fill it and chill it. Drizzle with melted chocolate before serving for an even richer flavor. To cut clean, even slices, run a knife under very hot water between cutting each slice of cheesecake.
If you don't have everything you need on hand, you can easily purchase all of the ingredients (just click the orange button below that says 'Get Ingredients'). You can pick and choose exactly what ingredients you need based on what's in your pantry and they'll be on your doorstep before you know it. 
Special Equipment: You'll need a stand mixer fitted with a paddle attachment, or a hand mixer, to whip the filling.
Ingredients
35

Oreos, divided

4

tablespoons unsalted butter, melted

1

cup heavy cream
2

(8-ounce) packages cream cheese, room temperature

3/4

cup granulated sugar

3/4

cup sour cream, room temperature
Preparation
1.
Put 20 Oreos into a large, resealable plastic bag and crush with a rolling pin until fine crumbs form. Stir together cookie crumbs and butter until combined. Firmly press mixture into a 9-inch or 10-inch springform pan, covering the bottom and 1/2 inch to 1 inch up the side. Place shell in the freezer until filling is ready.
2.
 Roughly chop 15 Oreos for the filling. These should not be fine crumbs, but more like bite-sized pieces. Set aside.
3.
Put heavy cream in bowl. Using a stand mixer or hand mixer, whip until stiff peaks form. Set aside.
In bowl of stand mixer, fitted with a paddle attachment, beat cream cheese and sugar until smooth. Beat in sour cream until combined, scraping sides of bowl as needed. Fold whipped heavy cream into cream cheese mixture. Then fold in chopped Oreos. Pour into prepared shell.
4.
Cover with plastic wrap and refrigerate until firm, at least 4 hours, but preferably overnight.  
5.
When ready to serve, run a knife between cheesecake and pan. Unclasp sides and remove cheesecake. Drizzle with chocolate sauce before serving.
How to shop TODAY recipes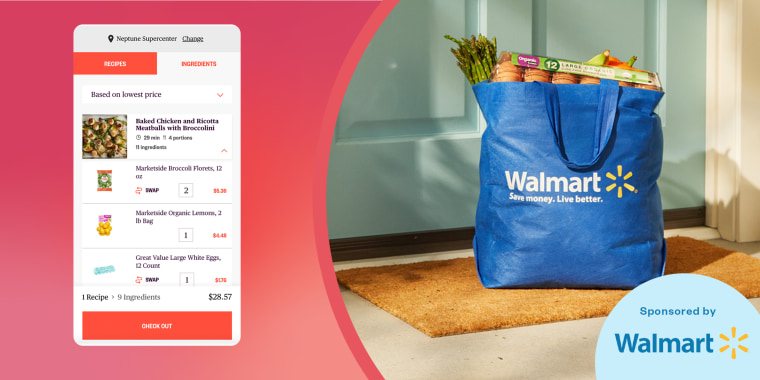 How to shop TODAY recipes
Here's everything you need to know about the cool new feature.
Learn More