Ingredients
6

ounces cream cheese, at room temperature

1/4

cup sour cream

1/2

teaspoon garlic powder

1/2

cup salsa

1/4

cup refried beans
1/4

cup guacamole

1/4

cup chopped black olives

1/4

cup chopped cilantro, plus more for garnish

1/2

cup shredded cheddar cheese

7

8-inch flour tortillas
Preparation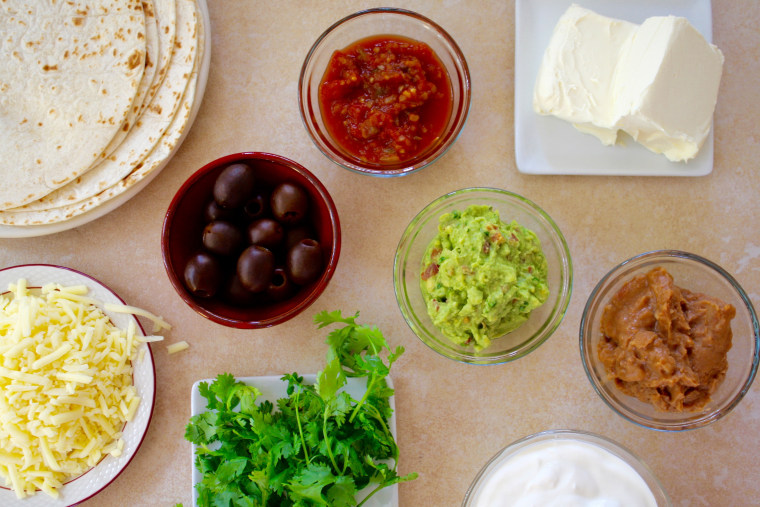 In a bowl, combine the cream cheese, sour cream and garlic powder. With a handheld or standing mixer, blend until thoroughly combined. Stir in the the salsa, refried beans, guacamole, olives, cilantro and Cheddar cheese until fully incorporated.
Spread a thin layer of the mixture onto a tortilla, making sure to spread it evenly and as close to the edges as possible. Roll up tightly, then wrap tightly in plastic wrap. Repeat with the remaining tortillas. Chill the plastic-wrapped tortillas in the refrigerator for at least 2 hours.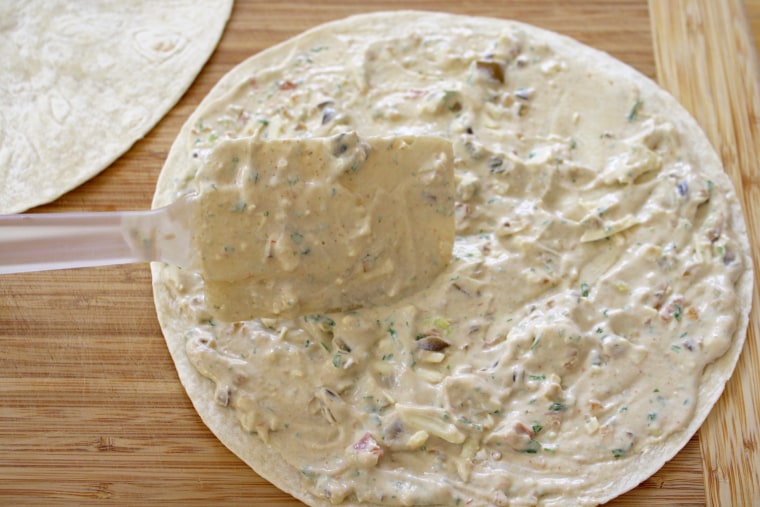 Remove the plastic wrap and slice the tortillas in half crosswise, then into 1-inch slices. Garnish with chopped cilantro.