Ingredients
2

cups heavy cream, chilled

8

ounces whipped cream cheese, chilled

1/3

cup unsweetened cocoa powder

1/2

cup granulated sugar

2

teaspoons pure vanilla extract
1/2

teaspoon ground cinnamon, plus more for garnish

1/4

teaspoon kosher salt
pinch of cayenne pepper (optional)

1

(14.4 ounce) box cinnamon graham crackers

1

cup mini semi-sweet chocolate chips
Chef notes
Icebox cakes are as foolproof as they are impressive — they take virtually zero skill (no, seriously) and the end result is fluffy, layered and truly magical.
This version uses graham crackers for the structural layers, which soften with time and become spongy and cake-like. Mexican chocolate is known for its cinnamon-forward flavor. Here, you'll find the warm spice in three places: on the graham crackers, in the whipped cream and as a finishing touch on top of the cake. If you like a little bit of heat, adding a pinch of cayenne to the chocolate whipped cream offers an element of surprise.
Assembling the cake is easy peasy. An electric hand mixer does the work to create the silky, pillowy in-between layers. Mini chocolate chips add a contrasting crunch and bring home the cocoa flavor. You'll have to plan ahead a bit, only because the cake needs to hang out and do its thing in the fridge overnight. 
Chill, baby, chill: To achieve a super fluffy filling, it's important that the ingredients are very cold before whipping. It also helps to chill your tools. Place the mixing bowl (using a metal one is optimal) and the beaters in the fridge 30 minutes before whipping.
A note on mixing: We call for an electric hand mixer in this recipe. Avoid using a stand mixer, as the granulated sugar may rest on the bottom and not fully find its way into the cream. If you don't have a hand mixer, use a large whisk and some muscle!
Go nuts! Mexican chocolate is often paired with almonds. If you're into that idea, scatter a handful of toasted sliced almonds in between each layer for an extra crunch.
Preparation
1.
In a large bowl, combine heavy cream, cream cheese, cocoa powder, sugar, vanilla, cinnamon, salt and, if using, cayenne pepper. Using an electric hand mixer, whisk on medium-low speed just until soft peaks form, 2 to 3 minutes.
2.
Arrange an even layer of graham crackers on the bottom of a 2-quart square baking dish. Break them to fit as needed. Spread one-third of the chocolate whipped cream on top, smoothing with an offset spatula. Scatter 1/3 cup chocolate chips on top. Repeat two more times with another layer of cream, followed by chocolate chips , using all of the whipped cream and chocolate chips; there will likely be extra graham crackers.
3.
Cover the dish tightly with plastic wrap and refrigerate overnight.
4.
When ready to serve, dust the top of the cake with cinnamon. Slice and serve cold.
How to shop TODAY recipes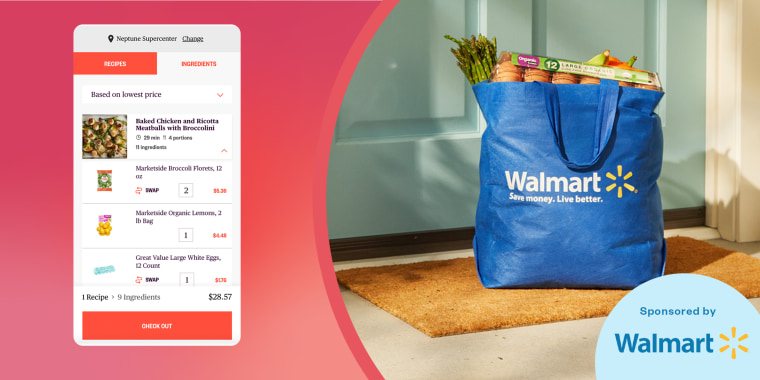 Here's everything you need to know about the cool new feature.