Ingredients
1

pound ground beef

1

medium yellow or white onion, finely diced

2

large celery stalks, finely diced

1

large green or red bell pepper, finely diced

2

teaspoons chili powder

3/4

teaspoon kosher salt, plus more to taste
1

15-ounce can kidney beans, drained

1

15-ounce can pinto beans, drained

1

(14.5-ounce) can diced tomatoes

1

(15-ounce) can tomato sauce

1

cup beef broth, chicken broth,or water
Chef notes
This hearty chili is inspired by a popular fast food chain's beloved recipe. Slowly simmered in one pot, it not only recreates a dish you know and love, but comes with the added bonus of cooking in the cozy confines of your own kitchen. On cold, wintry nights when a bowl of steamy chili is the ideal meal, there's nothing better than having its scent fill the air.
The recipe starts with the foundation of any good chili: ground beef. Browning the meat first brings out its beefy flavor and also leaves rich drippings that are then used to sauté the onion, celery and bell pepper. Once the veggies are tender and translucent, sprinkle in chili powder and salt, and add the beef, along with the beans, tomatoes and broth. Cover the pot and let the chili simmer for at least an hour so the flavors can meld and intensify.
To serve, top with shredded cheddar cheese and a dollop of sour cream. You can stay true to its original source of inspiration and enjoy the chili with a baked potato or alongside cornbread and biscuits. No matter what it comes with, this comforting dish is perfect for cozy nights in, game day gatherings or anytime you crave a bowl of homemade chili.
Technique Tip: Leftover chili can be stored in the fridge for up to four days. You can also freeze the chili for future meals. Let it come to room temperature, portion into zip-top bags and place them flat in the freezer, where they can be stored for up to six months.  
Preparation
1.
Heat a large Dutch oven or stockpot over medium-high heat. Add the beef, breaking it into small pieces with your hands as you add it to the pot. Cook, stirring occasionally to break the beef into small chunks, until fully browned. Spoon the beef into a bowl and set aside. Reserve the beef drippings in the pot.
2.
Reduce the heat to medium and add the onion, celery, and bell pepper to the pot. Cook, stirring occasionally, until the vegetables are very tender and translucent, about 10 to 15 minutes.
3.
Stir in the chili powder and 3/4 teaspoon salt, then return the beef to the pot along with the beans, diced tomatoes, tomato sauce, and broth. Cover and bring to a simmer, then uncover and reduce the heat to medium low.
4.
Cook for at least 1 hour to 90 minutes, stirring occasionally, to allow the flavors to meld. Taste and add more salt as needed.
How to shop TODAY recipes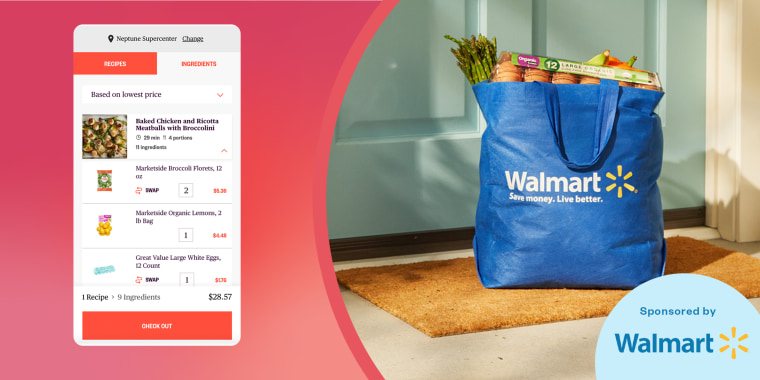 How to shop TODAY recipes
Here's everything you need to know about the cool new feature.
Learn More