Chef notes
There's nothing more comforting than a big bowl of pasta bolognese on a chilly day. Slowly simmered with aromatics, this hearty dish is a crowd pleaser for a reason. 
The first documentation of bolognese, which hails from the Italian region of Bologna, was written in Pellegrino Artusi's cookbook in 1891. Artusi's recipe calls for  veal, pancetta, butter, onions, and carrot, fully omitting any mention of tomatoes. He also suggested adding a splash of cream and some mushrooms after the sauce had finished cooking for a smoother, lighter taste. While the foundation of bolognese hasn't changed much in the last century, this is now considered a red sauce, thanks to the addition of tomatoes (either canned or in paste form). 
This recipe has all the trappings of a classic bolognese, with a few swaps to make it a bit lighter. First, the recipe calls for a combination of ground beef and ground turkey, which cooks quickly and is a great source of lean protein. Rather than heavy cream or whole milk, use reduced fat milk, which adds creaminess with a more subtle flavor. It's so good we're guessing your family won't be able to tell the difference! 
Technique Tip: If the sauce becomes too thick for your liking, add a splash of reserved pasta water to thin it out. 
Swap Option: If you don't want to deal with leftover packages of ground meat, you can use all ground beef, ground turkey or even ground chicken in this recipe. If you're abstaining from alcohol, simply swap the wine with more stock.
Ingredients
2

tablespoons olive oil

1

large yellow onion, finely chopped

2

large celery stalks, finely chopped

2

cloves garlic, minced

1/4

teaspoon kosher salt

1/2

pound ground beef
1/2

pound ground turkey

3

tablespoons tomato paste

1/2

cup dry white wine

1/2

cup reduced-fat milk

1

cup beef or chicken broth

1

pound spaghetti, fettuccine, pappardelle, or other long pasta
Preparation
1.
In a medium-to-large Dutch oven or stockpot, heat the olive oil over medium heat. Stir in the onions, celery, garlic and salt. Cook, stirring frequently, for 10 to 15 minutes until the onions are very soft and starting to brown at the edges. 
2.
Increase the heat to medium-high. Add the beef and turkey, in batches if necessary, breaking the meat into small pieces. Cook, stirring occasionally to break the meat up further, until browned.
3.
Stir in the tomato paste until it coats the meat and vegetables. Cook, stirring frequently, for a few minutes, to cook the paste.
4.
Reduce the heat to medium. Pour the wine into the pan and bring to a simmer. Cook for a few minutes until the wine is mostly absorbed, scraping the bottom of the pan to incorporate any browned bits into the sauce.
5.
Stir in the milk and cook for a few minutes more, then stir in the broth. Simmer uncovered for 1 hour until the sauce is thick and rich.
5.
Toss with 1 pound cooked spaghetti or your favorite long pasta and serve.
6.
Let the sauce cool for 15 to 20 minutes off heat, then ladle into freezer-safe containers and freeze for up to 3 months. Thaw frozen sauce in the refrigerator, then reheat in a saucepan over low heat before serving with pasta.
How to shop TODAY recipes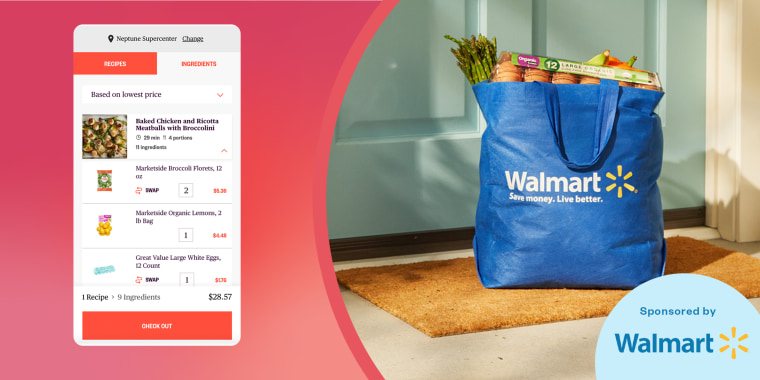 How to shop TODAY recipes
Here's everything you need to know about the cool new feature.
Learn More