Chef notes
If you need some turkey leftover inspiration after you've made your fill of sandwiches, these fritters are the answer. Inspired by pot pie, they're loaded with roasted turkey, veggies and herbs and served with warm gravy for dipping. And like all good fritters, they're crispy on the outside and warm and tender on the inside. 
What's great about this fritter recipe is how flexible it is. While it was created as a way to use up leftover cooked turkey after Thanksgiving, you don't have to wait until the holidays to make them. Instead, feel free to use leftover cooked chicken or store-bought rotisserie chicken if that's what you have on hand. The vegetables are also adaptable. You'll need four cups of chopped cooked vegetables but they can be a mix of whatever is in your fridge. Corn, green beans, carrots, mushroom, celery, onions and bell pepper are all good choices. No leftover veggies? Reach for a bag of frozen mixed vegetables, instead! Since the carrots and green beans are usually pre-chopped, there's no prep work needed. Just add the still-frozen vegetables to the hot skillet and sauté until tender. 
One thing you don't want to skip is chilling the shaped fritters before frying. This allows them to firm up so they won't run the risk of falling apart when they're dropped into the hot frying oil. Chill them for as little as two hours or up to overnight and keep them in the fridge until the oil is hot and ready.
Ingredients
1

tablespoon unsalted butter

1

tablespoon olive oil

4

cups cooked mixed vegetables

2

sprigs rosemary, chopped (about 2 tablespoons)

4

sprigs thyme, chopped (about 1 tablespoon)

6

sage leaves, chopped (about 1 tablespoon)

3

large garlic cloves, chopped (about 1 tablespoon)
kosher salt and ground black pepper

2

cups cooked turkey or chicken, chopped

2

large eggs

2½

cups panko breadcrumbs
vegetable oil, for frying
Maldon salt, for serving
gravy, for serving
Preparation
1.
In a large pan over medium heat, add butter and olive oil.
2.
Add in the mixed vegetables, rosemary, thyme, sage and garlic. Season with salt and pepper, and cook for 5 to 8 minutes or until the vegetables are tender.
3.
In a large mixing bowl, mix the cooked vegetables and chopped turkey or chicken. Allow the mixture to cool off for about 5 minutes.
4.
Once the vegetables have cooled down, add in the eggs and breadcrumbs. Mix until it's all well-combined. Scoop the mixture using a 1/3-measuring cup or a medium-sized scoop and, using your hands, form the balls.
5.
Place the fritters onto a baking sheet or plate and place them into the fridge to set for 2 hours or overnight.
6.
When you're ready to cook the fritters, fill a small pot halfway up with vegetable oil. Place the pot over medium heat and bring the heat up to between 350 and 375 F (use a candy thermometer).
7.
Carefully lower in the fritters and fry for 2 to 4 minutes, or until golden-brown. Once finished frying, place the fritters onto a wire rack to drain any excess grease. Sprinkle Maldon salt on top and serve immediately with gravy.
How to shop TODAY recipes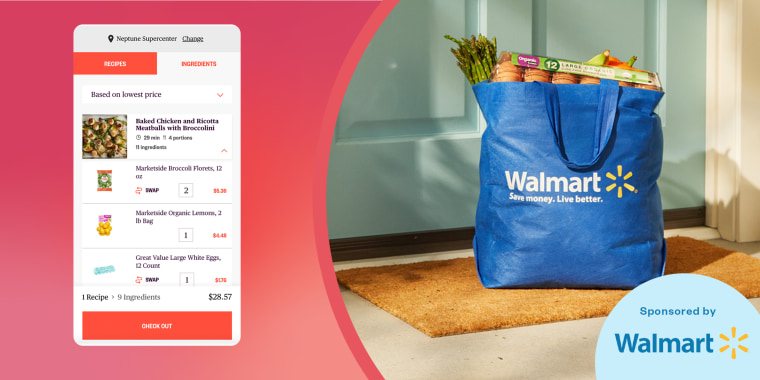 How to shop TODAY recipes
Here's everything you need to know about the cool new feature.
Learn More