Chef notes
What would a Korean barbecue be without kimchi? 
Amongst the wide variety of banchan served at a Korean barbecue restaurant, you might also sometimes see a small plate of an American cookout standard: macaroni or potato salad. Potato salad is one of my favorite picnic and barbecue sides and this recipe combines elements of both to make one that has a nice balance of creaminess and heat.
It all starts with classic potato salad ingredients. Celery, chives, mayo, sour cream, Dijon mustard and other seasonings form the base of the creamy dressing. In a Korean twist, it's amped up with chopped kimchi, which not only adds spice, but a zippy tartness and additional crunch. Toss in boiled red potatoes, mix thoroughly and refrigerate for at least two hours to allow the flavors to meld. For an extra punch of heat, finish the salad with a bit of gochugaru (a dried red chili pepper) or set it aside in a small bowl for guests to add at their own discretion.
This potato salad is ideal for serving alongside grilled meats or as part of a picnic or potluck spread. Thanks to the little kick from the kimchi, folks will gladly keep coming back to nibble on it.
Technique Tip: Feel free to have your potatoes however you'd prefer them: peeled or skin-on. Just make sure they are cooled, but still slightly warm before beginning to make your salad. This potato salad can also be made ahead the night before and stored in the fridge.
Ingredients
3

pounds red potatoes, chopped into 1-inch pieces and boiled until fork-tender

1

cup finely chopped Napa cabbage

2

ribs celery, finely diced

1/4

cup freshly chopped chives

1/2

cup mayonnaise

1/2

cup sour cream or Greek yogurt

1½

tablespoons Dijon mustard
1

teaspoon red wine vinegar

1/2

teaspoon honey

1

teaspoon onion powder

1/2

teaspoon smoked paprika

1

teaspoon kosher salt

1/2

teaspoon freshly ground black pepper
gochugaru (optional)
Preparation
1.
In a large mixing bowl, add the potatoes. Set aside.
2.
In a medium-size bowl, whisk together the chopped kimchi, celery, chives, mayonnaise, sour cream, mustard, red wine vinegar, honey, onion powder, smoked paprika, kosher salt and black pepper.
3.
Transfer kimchi mayo to the potatoes and, using a large spoon, fork or rubber spatula, fold to combine.
4.
 Cover and refrigerate for at least 2 hours or up to overnight. Garnish with gochugaru for a little extra spiciness.
How to shop TODAY recipes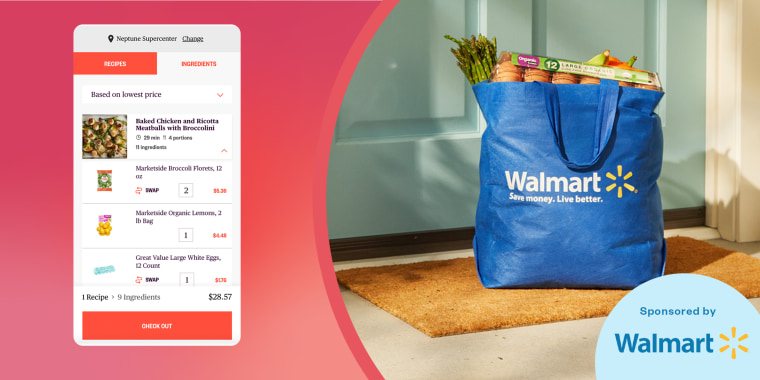 How to shop TODAY recipes
Here's everything you need to know about the cool new feature.
Learn More