Chef notes
This is an updated version of my Sicilian grandmother's classic recipe, and it packs a punch. It's hearty, a little meaty and perfect over your favorite pasta. If you're like me, you'll find yourself looking for any piece of bread to mop up the leftovers! It's hard to beat the comfort that comes from a slow-simmered sauce. It's hearty, just meaty enough and perfect over your favorite pasta. 
This recipe starts with Italian sausage. Feel free to use hot or sweet Italian sausage, depending on your spice preference. A dozen links are seared, then set aside while you sautè onion and garlic. Then add tomato paste, two whole cans of crushed tomatoes, water, dried basil, salt and pepper, bring the mixture to a simmer and stir in the sausage links, grated Parmesan cheese and a bay leaf. 
The best Sunday gravies are the ones that simmer slowly all day and this one is no different. Let the sauce bubble gently for at least three and a half hours while you go about your business. During this time, your kitchen will be perfumed with the scent of garlic and tomatoes and you're sure to get hungry. We promise that your patience will be rewarded, though. After the long simmer, there's nothing left to do but boil your favorite pasta and ladle the gravy over it. Top each serving with plenty of grated Parmesan cheese, pour some Italian red wine and keep some crusty bread nearby for swiping up every last drop of sauce.
Get Ingredients: If you don't have everything you need on hand, you can easily purchase all of the ingredients (just click the orange button below that says 'Get Ingredients'). You can pick and choose exactly what ingredients you need based on what's in your pantry and they'll be on your doorstep before you know it.
Ingredients
2

tablespoons olive oil

8

cloves garlic, chopped

2

yellow onions, sliced

1

6-ounce can tomato paste

2

28-ounce cans crushed tomatoes

1⅔

cups water

1

tablespoon dried basil
1

teaspoon kosher salt

1

teaspoon ground black pepper

1

cup grated Parmesan cheese, plus more for serving

12

links sweet or spicy Italian sausage

1

bay leaf

1

pound cooked pasta, for serving
Preparation
1.
In a large pan over medium-high heat, cook the sausage until browned. Set aside.
2.
In a large pot, heat the olive oil over medium-high heat. Add the garlic and cook until browned. Add the onions and cook until they become white.
3.
Add the tomato paste and stir to combine. Add the crushed tomatoes, water, basil, salt and pepper. Stir to combine.
4.
Once the mixture begins to bubble, add the Parmesan cheese, sausage links and bay leaf. Stir to combine, then lower the heat to a simmer, cover and let it simmer for 3½ hours, stirring occasionally. Serve with your favorite pasta and top with grated Parmesan cheese.
How to shop TODAY recipes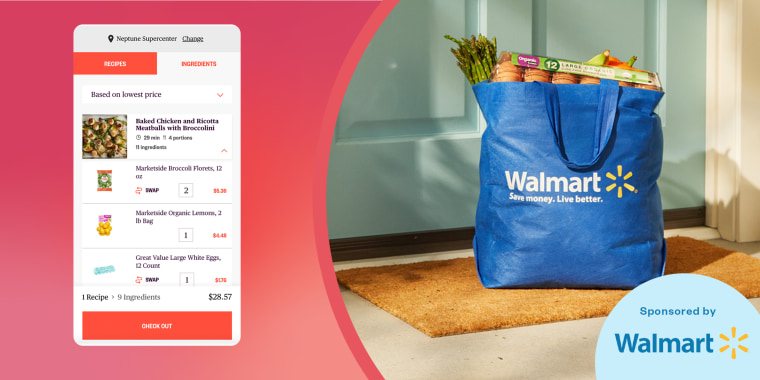 How to shop TODAY recipes
Here's everything you need to know about the cool new feature.
Learn More