Chef notes
A standard on many diner menus, huevos rancheros starts your morning off with a kick. The size of the kick is up to you. Choose a mild or spicy salsa to fit your morning mood.
Ingredients
1

tablespoon olive oil

1/2

scallion, chopped

1/2

cup chopped tomatoes

1/4

teaspoon ground cumin

1/2

avocado, diced

2

tablespoons salsa

1

tablespoon fresh cilantro, chopped

1

dash Tabasco sauce
1/4

cup grated cheddar cheese

1

large egg

1/4

teaspoon kosher salt

1/4

teaspoon freshly ground
Black pepper

5-6

tortilla chips
Sour cream for serving
Preparation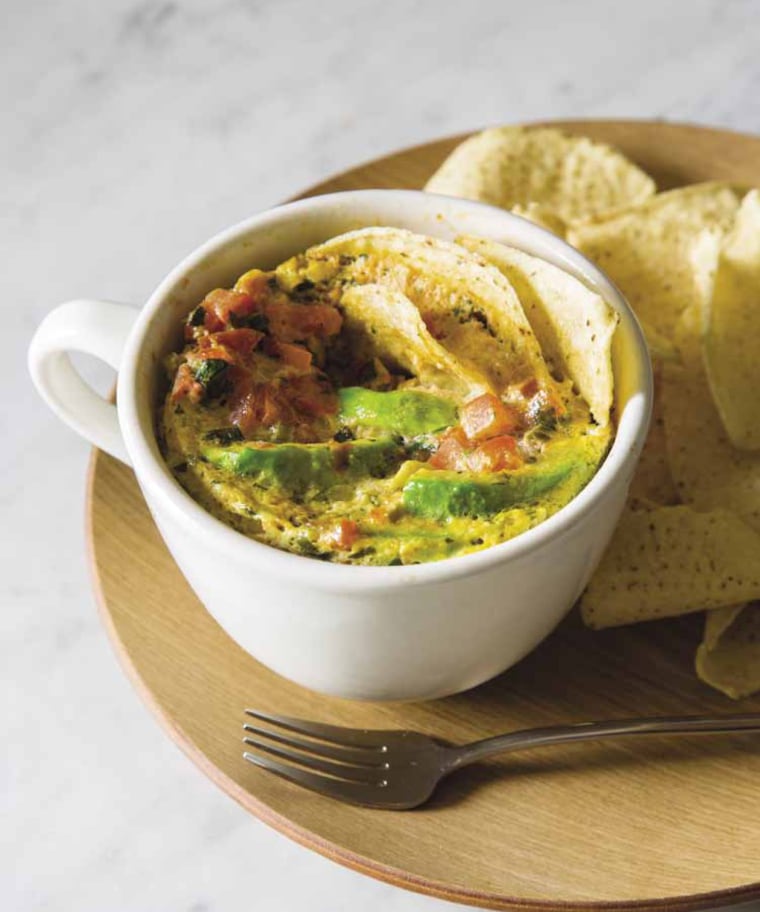 In a jumbo mug, combine the oil, scallion, tomato, cumin, and heat in the microwave for 1 minute until scallion is translucent and the tomato softened. Stir in the avocado, salsa, cilantro, Tabasco, cheese, egg, salt, and pepper.
Insert the tortilla chips and nestle them down into the egg mixture. Microwave for another 1 to 2 minutes until the egg has set. Serve immediately with a dollop of sour cream.Variations:
MEAT: Add 1/4 cup of chopped leftover carne asada, chicken, turkey, or shrimp for heartier huevos.
CHEESE: Try this recipe with Monterey Jack, Pepper Jack, goat, feta, or authentic Mexican cotija cheese.