Chef notes
One of my all-time favorite flavor combinations is sweet and heat — like in this easy chicken recipe. The sugary notes from the honey and spicy kick from the hot sauce keep your taste buds on their toes with every intriguing bite of chicken bathed in tangy yogurt, breaded in flour and deep fried. When you add this amazing blend to crispy chicken, it's game over.
The trick to juicy, tender chicken is the yogurt marinade, which contains lactic acid that helps tenderize the meat. Because it's much milder than other acidic ingredients such as lemon juice or vinegar, the yogurt breaks down the protein slowly. You can even leave the chicken in it overnight without fear of the meat getting tough and mushy, but even 30 minutes is plenty of time for the yogurt to work its tenderizing magic.
This sweet and spicy bird is delicious all on its own, but you can make it a whole fried feast by adding sides like coleslaw and potato salad to offset the heat, plus buttermilk biscuits and cornbread to soak up the hot honey.  
Get Ingredients: If you don't have everything you need on hand, you can easily purchase all of the ingredients (just click the orange button below that says 'Get Ingredients'). You can pick and choose exactly what ingredients you need based on what's in your pantry and they'll be on your doorstep before you know it. 
Technique Tip: To get the crispiest skin, dredge the marinated chicken in self-rising flour. It contains baking powder, which yields a light, puffy crust. If you don't have any at home, you can make your own self-rising flour blend by adding 1½ teaspoons of baking powder and 1/4 teaspoon salt to 1 cup of all-purpose flour.
Swap Option: Though this recipe calls for cutting up and frying a whole chicken, you can also use your favorite cuts, such as the breast, thigh or drum. Boneless pieces would make for a great sandwich filling — just tuck between a brioche bun with some pickles and mayo.
Ingredients
For the Chicken
1

cup whole milk yogurt

1

teaspoon kosher salt, plus more to taste

1

whole chicken, cut into pieces
peanut oil, for frying (minimum 3 cups or 24 ounces)

1½

cups self-rising flour
For the Hot Honey
1/4

cup honey

2

teaspoons hot sauce, plus more to taste
Preparation
For the fried chicken:
1.
In a large mixing bowl, combine the yogurt and salt. Add the chicken and toss to coat. Place in the fridge for at least an hour, or up to overnight.
2.
When you are ready to cook, add the oil to a heavy-bottomed pot, such as a Dutch oven, and heat to 350 to 400 F.
3.
Dredge the chicken in the flour and then add to the pan. Cook for 6 to 10 minutes, turning once, until the chicken reaches an internal temperature of 155 F.
For the hot honey:
While the chicken is cooking, combine the honey and hot sauce in a mixing bowl.
To serve:
Remove the chicken from the pan, add a dash of salt and then drizzle the hot honey on top. Serve hot.
How to shop TODAY recipes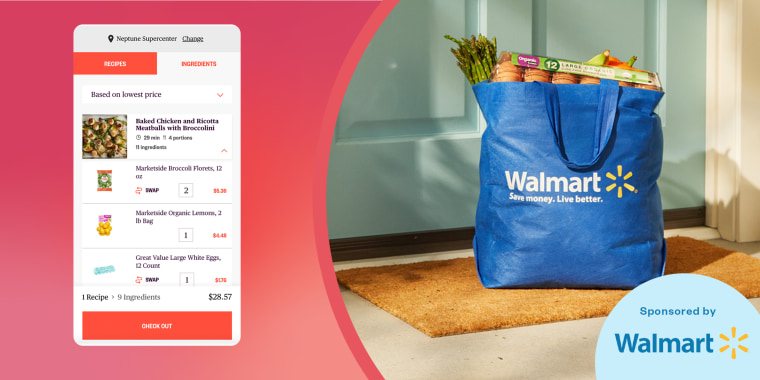 How to shop TODAY recipes
Here's everything you need to know about the cool new feature.
Learn More