Servings:
1 1/2 dozen cookies
Chef notes
Cookies for breakfast? Yes, please! These sweet and salty cookies taste like a typical dessert but can be served up easily as a quick breakfast at home or on-the-go, then enjoyed as a healthy snack later. In addition to the warm, delicious ingredients that make them taste great, like some butter, brown sugar and whole wheat flour, these cookies get their nutritious value from protein-filled nuts, dried berries and rolled oats, which are a great slow-burning carb that can help reduces stress and keep you fuller, longer.
Ingredients
1 1/4

cups whole wheat flour or white whole wheat flour

1/2

teaspoon cinnamon

1/2

teaspoon salt

1/4

teaspoon baking powder

1/4

teaspoon baking soda

6

tablespoons unsalted butter, at room temperature

1/3

cup packed light brown sugar or coconut sugar
1

large egg

2

tablespoons honey or brown rice syrup

1

teaspoon vanilla extract

1/2

cup rolled oats

1/2

cup dried blueberries, cranberries, or cherries

1/2

cup coarsely chopped toasted almonds or pecans

1/2

cup coconut flakes
Preparation
Whisk the flour, cinnamon, salt, baking powder and baking soda together in a bowl and set aside.
With a stand mixer fitted with the paddle attachment or an electric hand mixer, beat the butter and brown sugar together on medium speed for about 2 to 3 minutes until the butter is fluffy and light.
Reduce the mixer speed to low and stir in the egg, honey and vanilla just until incorporated.
Stir in the reserved flour, oats, dried fruit, nuts and coconut. The dough will be very soft.
Chill the dough for at least 1 hour or overnight, up to 12 hours.
Preheat the oven to 350 F. Line two large baking sheets with parchment paper or silicone liners.
Spoon the dough out onto the baking sheets into balls approximately 2 inches in diameter. Lightly flatten each ball with your palm to make a disc.
Bake for 12 to 15 minutes, just until the top of the cookie turns from shiny to matte and a few browned spots start to appear at the edges. The cookies will still be soft in the middle; don't over-bake, or they'll be too dry and crunchy once they cool.
Transfer the cookies to wire racks to cool, or serve warm. Cookies can be stored for up to 3 days in a covered container at room temperature.
How to shop TODAY recipes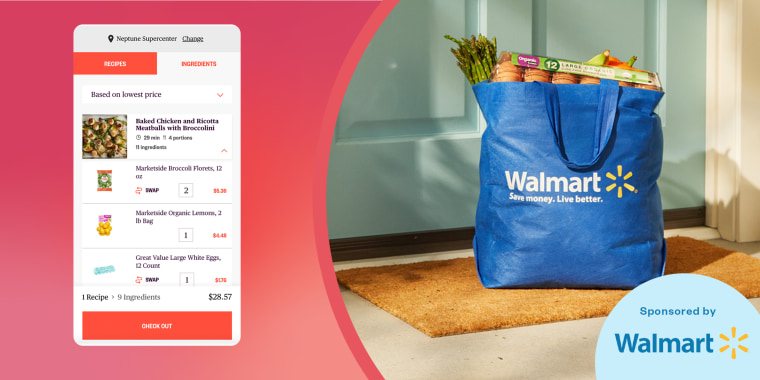 How to shop TODAY recipes
Here's everything you need to know about the cool new feature.
Learn More