Ingredients
1/2

cup whole-wheat flour

1/2

cup all-purpose flour

1

cup old-fashioned rolled oats

1/4

teaspoon baking soda

1/4

teaspoon salt

1

teaspoon ground cinnamon

1/2

cup light brown sugar, packed
1

cup whole milk vanilla yogurt

1/4

cup unsalted butter, cut into small pieces

2

cups fresh blueberries

2

tablespoons sugar

1

teaspoon fresh lemon juice

1

teaspoon lemon zest

1

tablespoon cornstarch
Preparation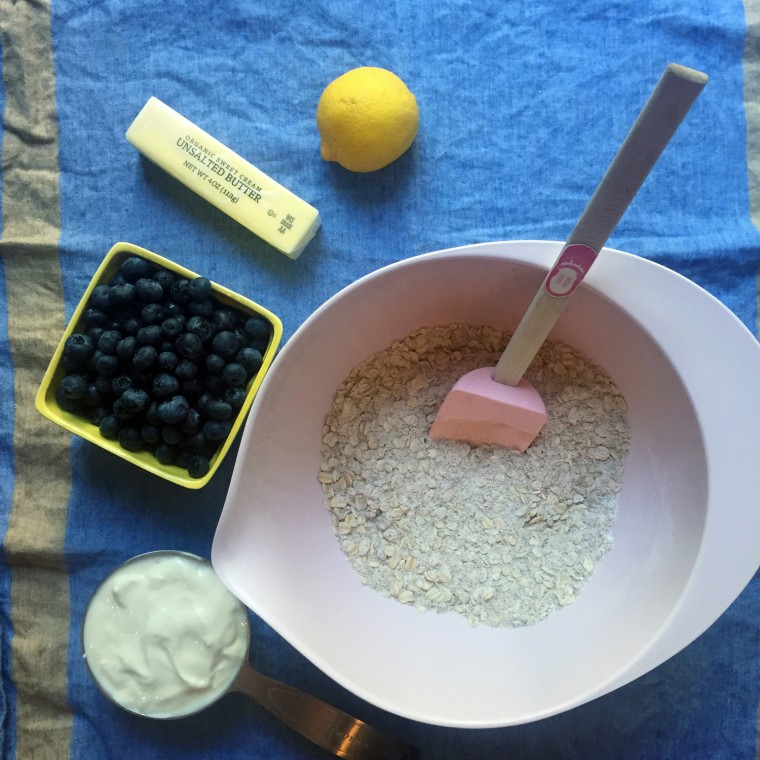 1.
Preheat oven to 350°.
2.
Combine the flours, oats, baking soda, salt, cinnamon and brown sugar in a large bowl. Stir in the yogurt, then mix in the butter with clean hands. The mixture will be thick.
3.
Set aside 3/4 cup of the oat mixture. Place the remaining mixture into an 8-inch square baking pan and spread it evenly to the edges with a spatula.
4.
Combine the berries with the sugar, lemon juice and zest, and cornstarch in a bowl. Pour the blueberry mixture into the baking dish and distribute the reserved topping evenly on top.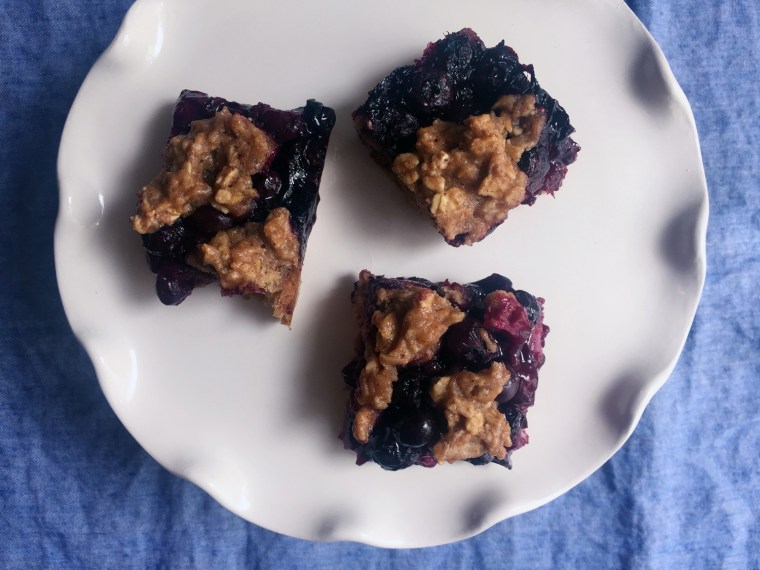 5.
Bake for 40-45 minutes, until the topping is set and the berries are bubbling. Let cool for 20-30 minutes before slicing into 16 squares.