TODAY Table is sponsored by Walmart. Our editors independently created this recipe. If you purchase the ingredients through our links, we earn a commission. Learn more about Shop TODAY.
Ingredients
1/2

pound whole wheat spaghetti or linguini

2

ears corn

2

tablespoons olive oil

1/2

pound green beans
2

tablespoons salt

1/4

teaspoon black pepper

2

tablespoons chives

1/4

cup crumbled feta cheese
Chef notes
Al dente green beans and sweet, juicy corn are the stars of this lively summer pasta recipe. The versatile dish comes together quickly and uses just five ingredients, aside from the usual cooking must-haves like salt, pepper and olive oil. Opting for whole wheat spaghetti makes this savory dinner a bit more nutritious, and when finished with a beautifully tangy feta cheese (versus a more typical Parmigiano Reggiano), this healthier pasta dish will become a regular on the meal planning menu.
Preparation
Preheat a gas or charcoal grill to 450 to 500 degrees F or medium-high direct heat, or place a grill pan over high heat for 4-5 minutes.
Brush each ear of corn lightly with 1 teaspoon olive oil and grill, turning occasionally, until the kernels are golden and charred in spots, about 10 minutes.
Toss the green beans with 1 teaspoon olive oil and 1/4 teaspoon each salt and pepper. Place in a grilling basket or other implement to prevent the beans from falling through the grill grates, or directly onto the heated grill pan. Grill, tossing once or twice, until the beans are gently charred, about 6-8 minutes.
Slice the corn off the cob by standing each ear on end in a large bowl and running a knife down each side. The bowl will catch the kernels.
Heat a large (4-6 quart) pot of water over medium-high heat for the pasta. When the water boils, add 1 tablespoon kosher salt. Add the pasta and cook according to package directions until al dente.
Drain the pasta, reserving 1/4 cup of the pasta water.
Toss the pasta in a serving bowl with the reserved water, corn green beans, chives and feta. Season with additional olive oil, salt and pepper to taste.
How to shop TODAY recipes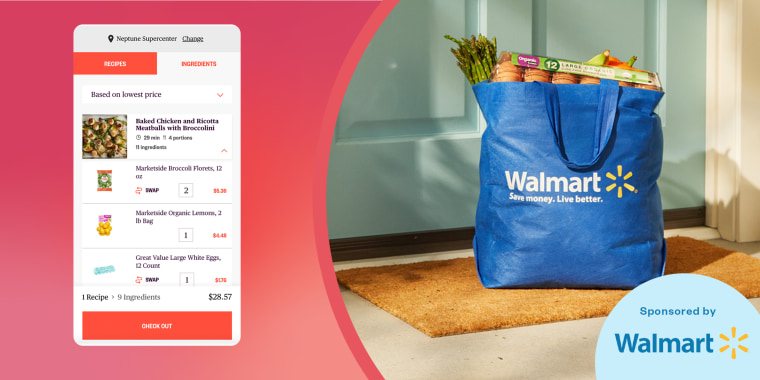 Here's everything you need to know about the cool new feature.