Ingredients
2

slices best quality packaged white sandwich bread

3

teaspoons (1 tablespoon total) softened unsalted butter, divided

1½

ounces sliced Monterey Jack cheese
1

large egg
Salt and freshly ground pepper
Chef notes
This simple 3-ingredient breakfast combines my two favorite things: grilled cheese and Egg–in–a–Hole (or Egg-in-a-Nest, depending on where you grew up). This one awesome dish is so much greater than the sum of its very few parts. For an added dimension, while still staying true to the 3-ingredient rule, swap out the Monterey Jack for spicy Pepper Jack or chipotle Gouda or marble–rye or multi-grain for the white bread.
RELATED: 30 easy breakfast recipes to start off every day deliciously
Preparation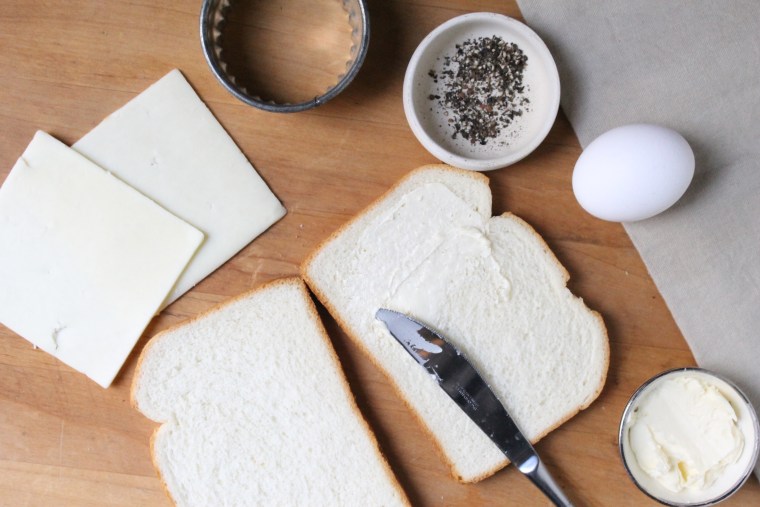 1.
Preheat the broiler and position the rack 6-inches from the heat. Arrange the bread on a work surface. Spread 1 teaspoon on one side of the first slice and 1 teaspoon on one side of the second slice. Flip over the bread and add the cheese. Close the sandwich.
2.
Heat a cast-iron skillet and add the sandwich. Cook over moderate heat until the bottom is lightly browned, 1 to 1½ minutes.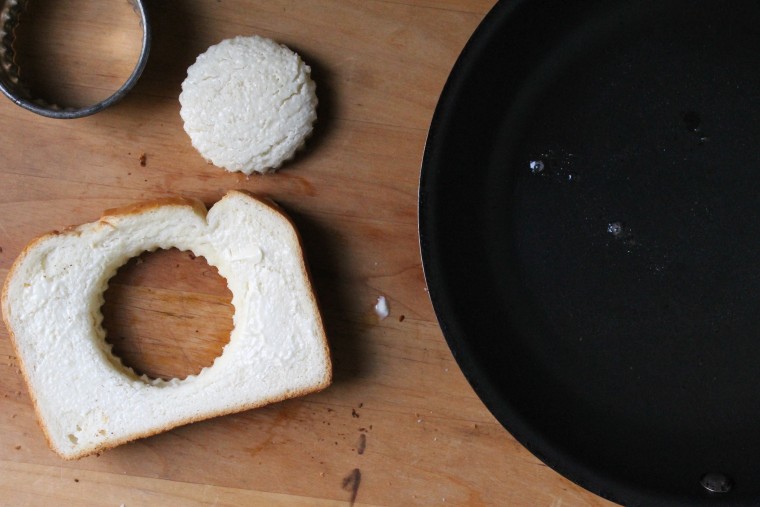 3.
Transfer the sandwich to a cutting board, cooked side down and stamp out a hole in the center using a 2¼-inch biscuit cutter or a small glass.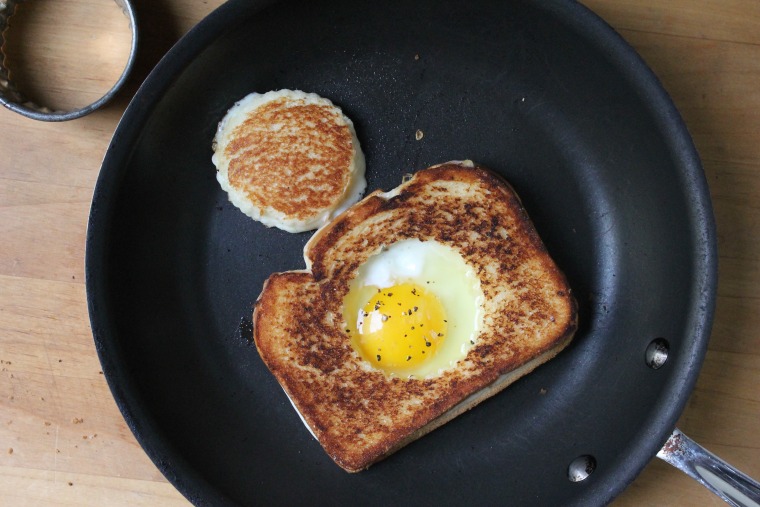 4.
Return the sandwich and cut-out to the skillet, browned side up and melt the remaining teaspoon of butter in the hole. Crack the egg into the hole and sprinkle with salt and pepper. Cook over moderate heat for about 1 minute, to set the bottom.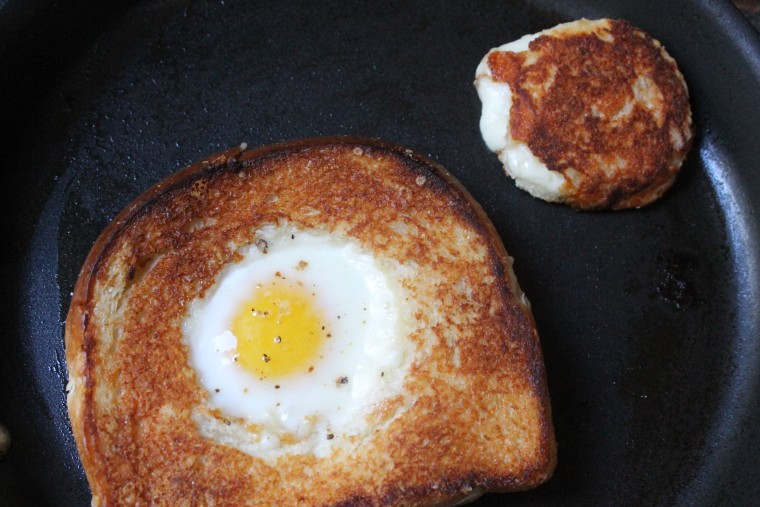 5.
Transfer the skillet to the broiler and cook until the top is browned and the egg whites are just set, but the yolk is still runny, about 1½ minutes.
6.
Serve immediately with the cut-out on the side.
Grace Parisi is a New York City-based food writer, cookbook author and food stylist. Her book, Get Saucy, was nominated for a James Beard award. Her latest book, Quick Pickles comes out in Spring 2016. Follow her on Instagram and Twitter.