Chef notes
This is a hearty and calorie-dense salad, thanks to the the feta and olives, so it's one that can curb hunger, not leave you wanting more. You can swap in your favorite gluten-free pasta instead of the orzo. Bonus points if you can get your hands on gluten-free orzo; it's a satisfying grain because you can eat it with a spoon so you get a little bit of everything in each bite.
You can add lean protein such as chicken or shrimp to boost the heartiness and protein even more.
Technique Tip: Add all of the ingredients for the vinaigrette in a Mason jar and shake it until emulsified. Use the jar as storage for the vinaigrette.
Ingredients
1

cup orzo

1/3

cup red wine vinegar

2

teaspoons Dijon mustard

1

teaspoon dried oregano

1/2

lemon, juiced

1/2

cup extra-virgin olive oil
sea salt and freshly ground black pepper, to taste
1

cup diced cucumber

1

cup thinly sliced red onion

1

small yellow or orange bell pepper, roughly chopped

3/4

cup pitted kalamata olives, halved

1¼

cups quartered cherry tomatoes

6

ounces crumbled feta cheese
Preparation
1.
Cook the orzo according to package instructions. Drain and set aside.
2.
In a medium bowl, whisk together the vinegar, Dijon mustard, oregano and lemon juice. Slowly stream in the olive oil, whisking constantly, until emulsified. Season to taste with salt and pepper. Set aside.
3.
In a large bowl, combine the orzo, cucumber, red onion, bell pepper, olives, cherry tomatoes and feta cheese. Add the vinaigrette and toss to combine.
How to shop TODAY recipes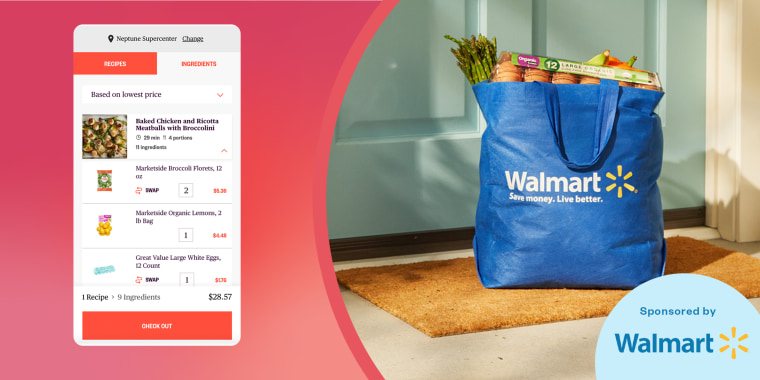 How to shop TODAY recipes
Here's everything you need to know about the cool new feature.
Learn More