Chef notes
This General Tso's Cauliflower hits on one of my favorite ways to eat my vegetables — fried. The origins of General Tso's anything are hotly debated; whether it is named after a Qing dynasty general, or a derivation of a Hunanese chicken dish is unclear, but what we do know is that the combination of crispy fried chicken tossed in a sticky spicy sauce is delicious. Here, we're doing a vegetarian take on this Chinese-American classic by subbing the usual chicken for cauliflower. Cauliflower is this wonderful blank canvas that takes to frying so well and transforms when shellacked in the General Tso's sauce. The fried nuggets of cauliflower play the part of the chicken so well that you may even be able to fool a few friends. 
However, this recipe really wouldn't be successful without cornstarch. This mighty ingredient works in three ways  in this recipe. Cornstarch goes into the egg mixture that coats the cauliflower, which helps bind the coating to the vegetable. Then the cauliflower is coated in even more cornstarch to create a light blanket that will transform into a delicate but crispy crust once fried. Finally, this dish gets its finishing act — the sauce — which is made with a combination of garlic, ginger, sugar, soy sauce, two varieties of vinegar, chile peppers and cornstarch. The thickening agent helps to create a delicious viscous sauce that the cauliflower is tossed in. 
Serve this dish over a bed of rice and you have a meal that will satisfy that weeknight take-out craving.
Technique Tip: You can make the sauce up to three days before you fry the cauliflower if you want to cut down on the day-of cook time. 
Swap Option: The Asian chilis can be swapped for red pepper flakes, 2 to 3 teaspoons should be a fair replacement. 
Ingredients
General Tso's Sauce
2

tablespoons neutral oil

4

cloves garlic, grated

2-inch

piece fresh ginger, peeled and grated

4

scallions, thinly sliced, white and green parts divided

4-6

Asian chilis, roughly chopped

2

tablespoons granulated sugar
2

tablespoons soy sauce

2

tablespoons white vinegar

1

tablespoons Shaoxing wine

1

teaspoon cornstarch

1/4

cup water or stock
Cauliflower
2

egg whites

1

tablespoon Shaoxing wine

1

cup plus and 1 tablespoon cornstarch, divided

1

tablespoon vodka
1

tablespoon soy sauce

1/2

teaspoon kosher salt

1

medium head of cauliflower, broken up into equal-sized florets (about 8 cups)

6

cups neutral oil
Preparation
For the General Tso's Sauce
Preheat a large saucepan over medium heat. Add the oil, grated garlic, grated ginger, the white parts of the scallion and chopped chilis. Cook for 1 to 2 minutes until fragrant.
In a small bowl, add the sugar, soy sauce, white vinegar, Shaoxing wine, cornstarch and water and whisk to combine. Add the mixture to the saucepan and bring to a boil for 2 to 3 minutes until it thickens, then turn off the heat.
For the Cauliflower
1.
In a medium bowl, combine the egg whites, Shaoxing wine, 1 tablespoon cornstarch, vodka, soy sauce and kosher salt, whisking until homogenous. Add the cauliflower to the bowl and toss to coat each cauliflower floret in the mixture. While stirring the cauliflower, add the remaining 1 cup of cornstarch, a quarter cup at a time, until all the cauliflower is coated.
2.
In a large Dutch oven, heat the oil to 375 F. Line a sheet pan with a paper towel and place a wire rack on top.
3.
Add the cauliflower to the hot oil in batches using tongs or chopsticks and cook for 2 to 3 minutes until golden brown and crispy. Avoid overcrowding the pot and check the oil temperature between each round. Once cooked, remove the cauliflower florets from the oil using a metal slotted spoon or spider ladle and transform to the wire rack set up. Repeat until all of the cauliflower is fried.
4.
Reheat the General Tsos sauce and add the fried cauliflower, tossing to get an even coating of the sauce. Top with the remaining scallion greens. Serve with rice.
How to shop TODAY recipes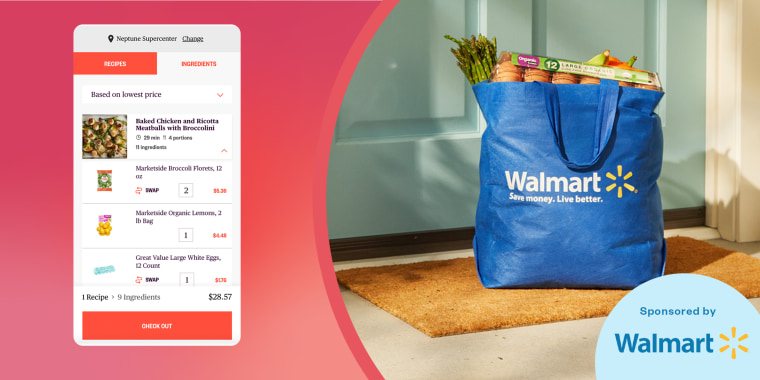 How to shop TODAY recipes
Here's everything you need to know about the cool new feature.
Learn More