Ingredients
1

1 1/2-pound flank steak

1/2

cup low-sodium soy sauce

3

tablespoons canola oil

1/4

teaspoon salt

1/4

teaspoon pepper
1

lemon

5

cloves garlic

3

green onions
Extra green onions, optional

2

inches ginger root, peeled and minced
Preparation
Place soy sauce, garlic, ginger, lemon, green onion, oil, salt and pepper into re-sealable plastic bag. Add the steak and marinade to the bag. Squeeze out excess air and seal. Marinate in the refrigerator overnight.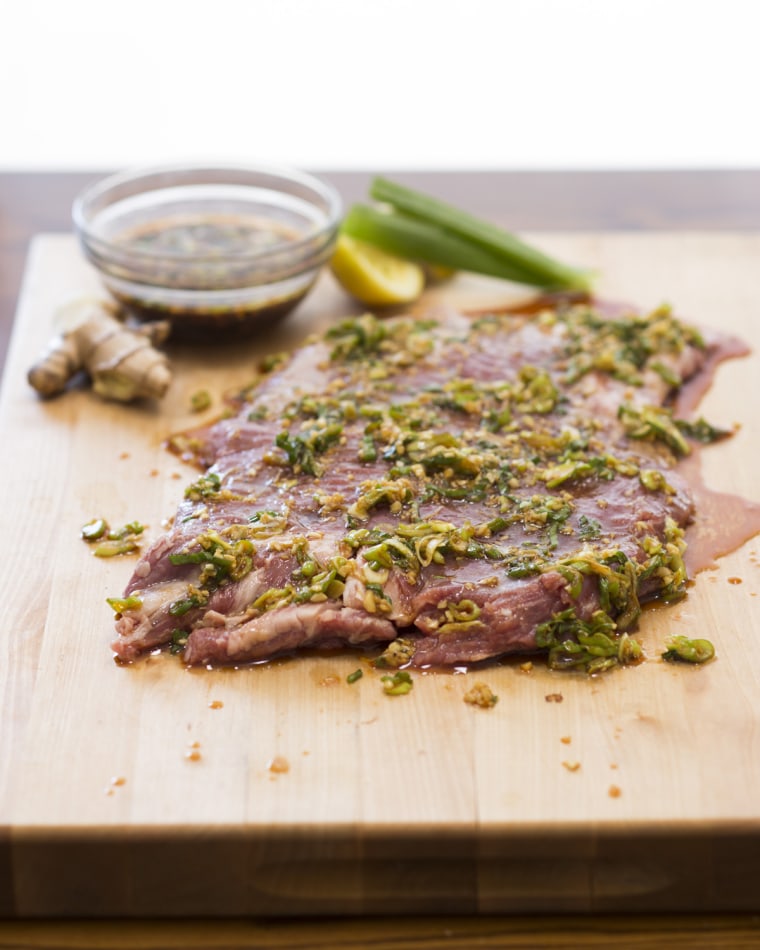 Turn all the burners to high, cover, and heat the grill until hot, about 15 minutes. Leave all the burners on high.
Clean and oil the cooking grate. Take the steaks out of the bag, removing excess marinade. Grill the steaks (covered) until well browned and the meat registers 125°F for medium-rare, 2 to 4 minutes per side. Place steak on a cutting board. Tent steaks with aluminum foil, and let rest for 5 minutes.
Thinly slice steak against the grain. If you like, top with sliced green onions and enjoy!