Ingredients
Chocolate Fondue
3/4

cup heavy cream

1

tablespoon unsalted butter

8

ounces chopped bittersweet or semi-sweet chocolate (about 1 1/3 cups)

4

ounces chopped white chocolate (about 2/3 cup)

1

tablespoon amaretto, hazelnut liqueur, or vanilla extract
assorted fruit, for serving
jumbo marshmallows, for serving
angel food cake, cubed, for serving
assorted cookies, for serving
pretzel rods, for serving
Chef notes
Looking for a way to impress your guests at a New Year's Eve party or Impress your sweetheart on Valentine's Day? Make with this rich chocolate fondue, which is so much easier than you might expect. This recipe calls for a combination of bittersweet or semi-sweet chocolate and white chocolate (though you could use just one kind).
To make it, you'll start by heating heavy cream in a saucepan, which is the key to transforming melted chocolate into a silky, dippable fondue. Meanwhile, create a double boiler by setting a heatproof bowl over a large saucepan filled with about an inch or two of simmering water. Be careful when you handle the double boiler, as it quickly gets quite warm to the touch. We recommend using a glass bowl so you can watch what's happening beneath the surface and prevent the water from boiling over. Add chocolate and butter to the top boil and stir frequently until the chocolate has melted and is totally homogenous with the butter. Slowly whisk the cream into the mixture — it's likely to break and you're probably going to think that you messed something up but keep going; in the blink of an eye, you'll see the chocolate mixture transform from a lumpy mess to something resembling fondue. 
Feeling extra saucy? Make it adults-only with a splash of your favorite liqueur. Just make sure to use high-quality chocolate for the creamiest, smoothest fondue.
Transfer the chocolate mixture to a fondue pot set over a Sterno burner to keep it warm until the ball drops. Or get all your friends together for a Galentine's Day treat — and stir up a batch. 
Preparation
1.
In a small saucepan set over low heat, add the cream and heat just until steam rises from the cream and bubbles form around the edges.
2.
While the cream heats, in a double boiler set over medium heat, melt the butter and the chocolate chips, stirring constantly, until no lumps remain.
3.
Add in the warm cream to the chocolate mixture, whisking gently but evenly until the cream is fully incorporated. The fondue may "break" and separate briefly; keep stirring and the chocolate will re-incorporate into a smooth sauce. Whisk in the liqueur or extract.
5.
Transfer to a fondue pot set over a Sterno burner and serve with fruit, marshmallows, cake, cookies and/or pretzels for dipping.
How to shop TODAY recipes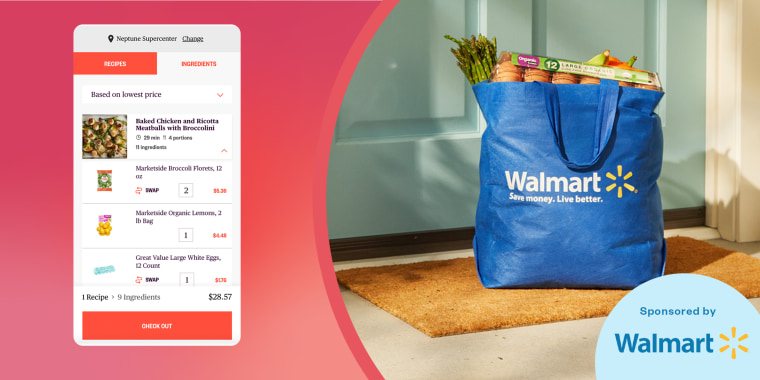 Here's everything you need to know about the cool new feature.