Chef notes
One rule for a successful game-day party: As long as there's a bowl of hot, melty cheese dip on the table, everyone goes home a winner. There's a reason TODAY's Jenna Bush Hager is obsessed with queso, and it's not just because of her Texas roots.
The creamy dip is a one-pot recipe made with sharp cheddar cheese, cream cheese, fresh vegetables and a little hot pepper. It truly makes everything taste better. From a classic dipper like crunchy corn chips (if you're not buying, try this easy 20-minute recipe for homemade tortilla chips) to stadium-worthy chili cheese dogs to nachos or as a vehicle for your favorite healthy veggies like carrots or jicama, queso is a game day must. 
Let's just say that no matter which team you're rooting for, one chip-full of this stuff heightens the glory of victory and softens the agony of defeat. And if you're not rooting for anyone but just want to watch the commercials? Hey, more queso for you!
Get Ingredients: If you don't have everything you need on hand, you can easily purchase all of the ingredients (just click the orange button below that says 'Get Ingredients'). You can pick and choose exactly what ingredients you need based on what's in your pantry and they'll be on your doorstep before you know it.
Ingredients
1

teaspoon olive oil or vegetable oil

1

small yellow onion, minced

1

large clove garlic, minced

1

medium jalapeno pepper, de-stemmed and de-seeded, then minced

1/4

teaspoon salt

1

large tomato, cored and finely diced
1

8-ounce block cream cheese, cut into approximate 2-inch cubes

1/2

cup milk, plus additional milk as needed

2

cups (8 ounces) shredded Mexican cheese blend or a mix of shredded Cheddar, Monterey Jack, and/or Colby cheeses

2

tablespoons chopped cilantro, for serving (optional)
Tortilla chips or corn chips, for serving
Preparation
1.
Heat the oil in a medium (3-quart), heavy-bottomed skillet or Dutch oven over medium heat.
2.
Stir in the onion, garlic, jalapeño and salt. Cook for 3 to 4 minutes, stirring frequently, until the onion is starting to soften and the vegetables are fragrant.
3.
Add the tomato and cook for 1 minute more.
4.
Add the cream cheese and milk. Cook, stirring frequently, until the cream cheese is fully melted, about 5 minutes.
5.
Stir in the shredded cheese and cook until melted.
6.
Top with chopped cilantro, if desired, and serve immediately with chips. Return the pan to the stove and rewarm over low heat as needed if the queso starts to cool and thicken too much.
How to shop TODAY recipes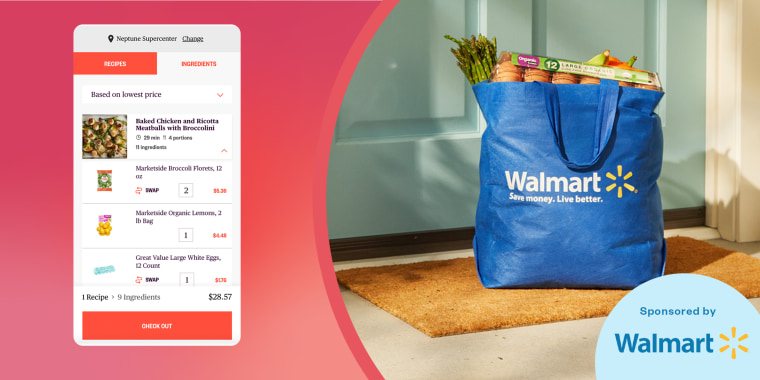 How to shop TODAY recipes
Here's everything you need to know about the cool new feature.
Learn More