Ingredients
4 1/2

tablespoons olive oil

6

cups (1-inch) cubed peeled butternut squash

1

large yellow onion, coarsely chopped

2

ribs celery, coarsely chopped

1

carrot, coarsely chopped

1

large Granny Smith apple, peeled and coarsely chopped
1

teaspoon ancho chile powder

6

cups low-sodium vegetable broth

1

teaspoon dried sage
Salt and freshly ground black pepper

2

tablespoons heavy cream

8

fresh sage leaves, rolled together and cut into thin strips
Chef notes
Nothing says fall like butternut squash! YouTube star and cookbook author Laura Vitale gives the classic fall soup a fragrant twist with crispy sage leaves from her book, "Laura in the Kitchen."
Preparation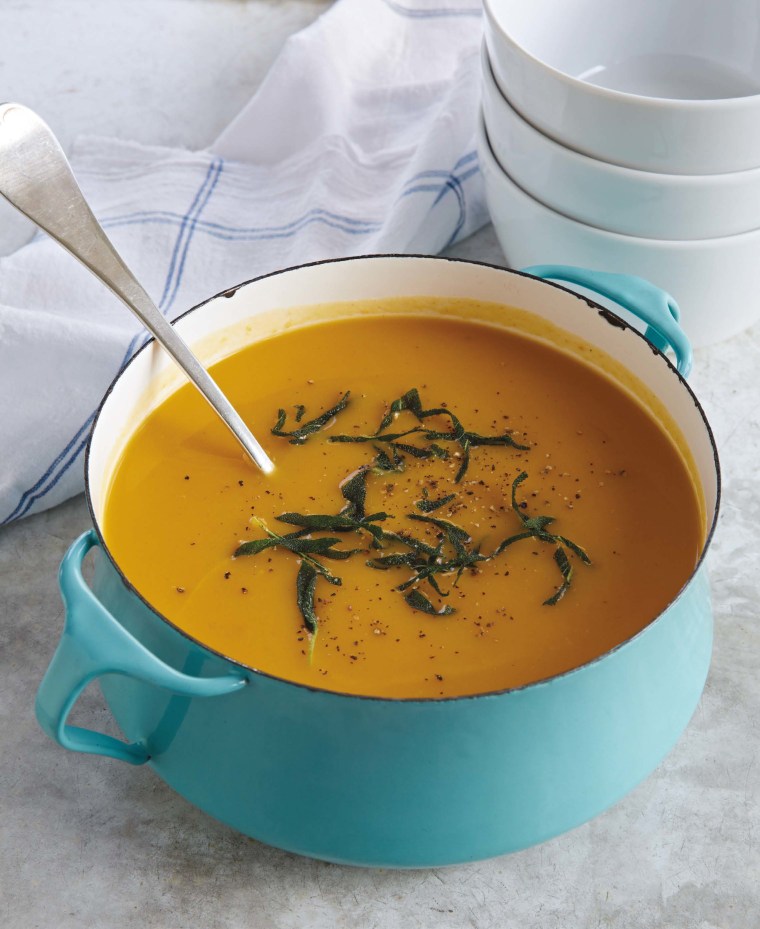 In a large soup pot, heat 2 1/2 tablespoons of the oil over medium-high heat until hot. Add the squash, onion, celery, carrot, and apple and sauté until the vegetables are golden, 10 to 12 minutes. Add the chile powder and a small pinch of salt and cook for 30 seconds longer.
Add the broth and dried sage. Bring the mixture to a boil, then reduce the heat and simmer until the squash is very soft, about 40 minutes.
Working in batches, use a standard blender or food processor to make a smooth purée. (Alternatively, use an immersion blender right in the pot.)
Add salt and pepper to taste. Stir in the cream. Cover the soup and set aside off the heat.
Line a plate with paper towels. Heat the remaining 2 tablespoons oil in a small skillet until very hot. (When you drop in a sliver of sage leaf it should quickly sizzle and brown.) Add the sage all at once and cook, moving it around with a heat-proof spoon, until it turns brown and crispy, 1 to 2 minutes. Transfer the sage to the plate to drain.
To serve, ladle the hot soup into bowls and top with the crispy sage leaves.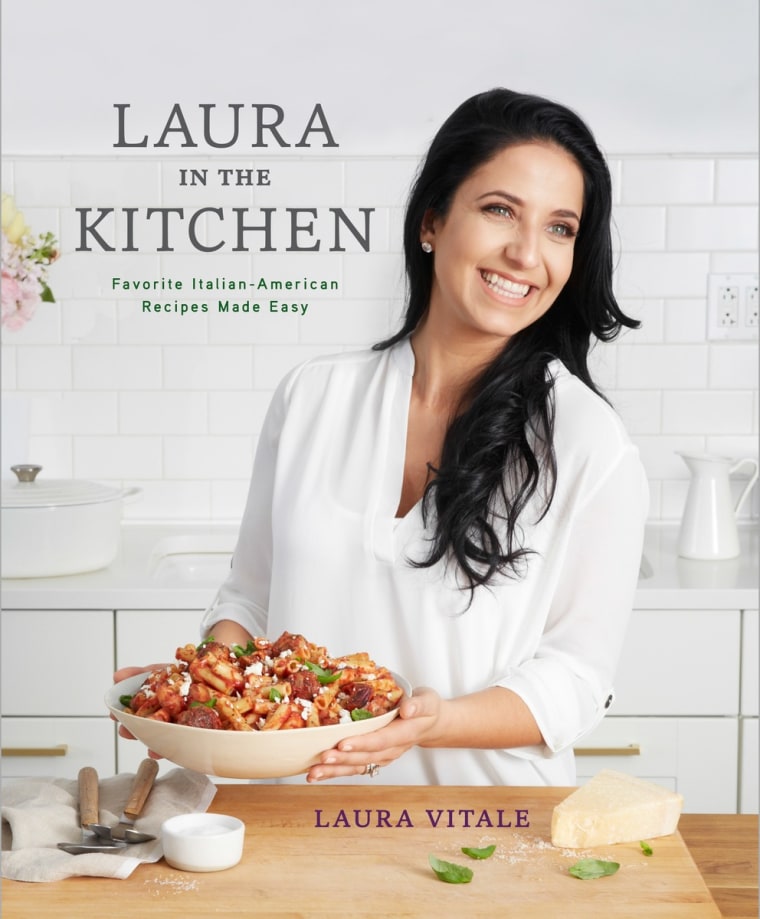 "Reprinted from Laura in the Kitchen: Favorite Italian American Recipes Made Easy. Copyright © 2015 by Laura Vitale. Published by Clarkson Potter, an imprint of Penguin Random House, LLC."