Chef notes
I love pulled pork sandwiches, and this is an easy alternative to execute during the week at home. Rotisserie chicken is shredded and mixed with a simple homemade barbecue sauce. Shredded chicken is warmed through with the barbecue sauce and then added to sesame potato buns. The chicken is topped with an easy homemade slaw for added crunchy texture that we all love to bite into. 
Technique Tip: To easily shred chicken, place de-boned chicken into the bowl of a stand mixer fitted with the paddle attachment and beat on medium-low speed until shredded.
Swap Option: You may use store-bought barbecue sauce and store-bought slaw mix.
Ingredients
For the Barbecue Sauce
3

cloves garlic, peeled and grated

1

tablespoon vinegar-based hot sauce, preferably Frank's or Crystal

1/3

cup apple cider vinegar

1/3

cup Worcestershire sauce

1/3

cup brown sugar
2

cups ketchup

1/4

cup molasses

1

tablespoon paprika

2

teaspoons Dijon mustard
kosher salt and freshly ground black pepper, to taste
For the Slaw
1

teaspoon celery seeds

1

tablespoon extra-virgin olive oil

1

teaspoon honey

1

tablespoon apple cider vinegar
1/2

cup mayonnaise
kosher salt and freshly ground black pepper, to taste

3

cups finely shredded cabbage

1

cup shredded carrots
For the Sandwiches
4

cups shredded rotisserie chicken
4

sesame seed potato buns, preferably Martin's
Preparation
1.
In a small saucepan set over medium-low heat, combine all of the barbecue sauce ingredients together. Cook for 15 minutes, stirring occasionally, then remove from heat and set aside.
2.
In a small skillet set over medium heat, add celery seeds. Swirl in the pan for 1 to 2 minutes, or until fragrant. Set aside to cool.
3.
In a medium bowl, whisk together the olive oil, honey, vinegar, mayonnaise and toasted celery seeds. Add salt and pepper to taste. Add the cabbage and carrots and toss to coat.
4.
In a large skillet set over medium-low heat, add shredded chicken and barbecue sauce, 1/2 cup at a time, until desired sauciness is reached. Reserve any remaining sauce for later.
5.
Divide warmed chicken amongst the buns. Top with slaw and serve.
How to shop TODAY recipes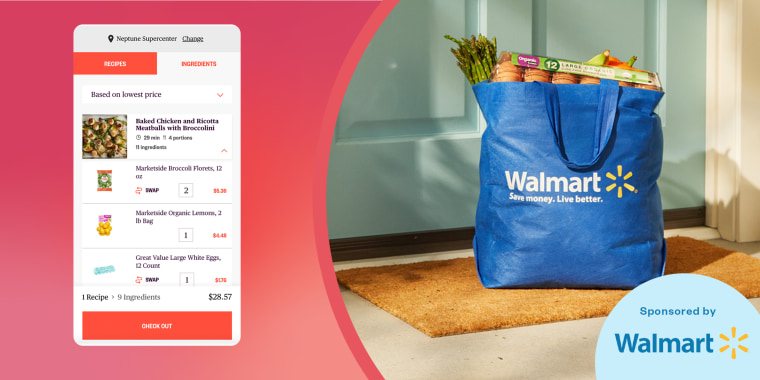 How to shop TODAY recipes
Here's everything you need to know about the cool new feature.
Learn More