Ingredients
1/3

cup honey

1/4

cup soy sauce

4

garlic cloves, minced
3-4

(6-8 ounce) salmon fillets
kosher salt and freshly ground black pepper, to taste
Chef notes
This is one of my absolutely favorite salmon recipes when I need to create a meal for my family in a serious pinch.  I grab the 4 ingredients and this is on the table in 20 minutes or less. Also it uses an air fryer, which is the best appliance for busy families.  
Technique Tip: Air fryers vary so it is necessary to understand your appliance to time things just right. It is important to watch the salmon carefully so it doesn't burn.
Swap Option: Cod, halibut or tilapia are great options if you want to change out the fish in this recipe.  Use tamari in place of soy sauce if you want to make this recipe gluten-free.
Preparation
1.
In a small bowl, whisk together the honey, soy sauce, and garlic or garlic powder. Set aside.
2.
Pat the salmon filets dry with a paper towel. Season each side with salt and pepper.
3.
Line an air fryer basket with aluminum foil. Preheat the air fryer to 400 F for 3 minutes.
4.
Place the salmon filets into the air fryer basket and evenly pour the glaze over the top. If using minced garlic, make that the garlic stays around it and not on the top as it will have a tendency to burn. Replace the lid and cook for 4 to 8 minutes, or until cooked through. 
5.
Carefully remove the salmon from the air fryer and serve with the remaining sauce in the foil. 
How to shop TODAY recipes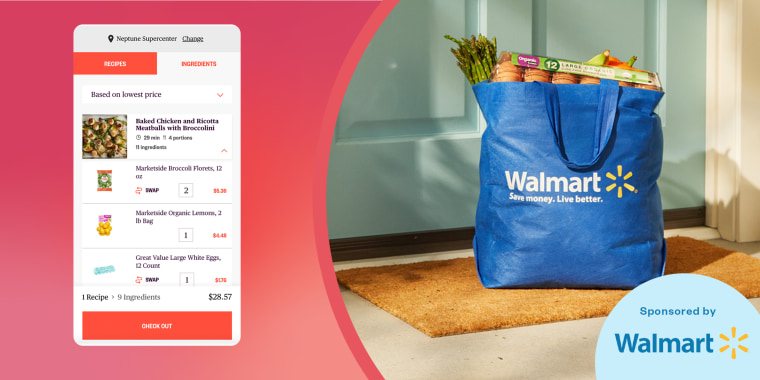 Here's everything you need to know about the cool new feature.