Chef notes
To avoid a watery salad, the cucumber should be added to this fresh slaw right before serving. Peel, seed, and cut them, then keep them in a separate container until ready to serve.
Ingredients
1/2

Savoy cabbage (1½ pounds), finely shredded (8 cups)

2/3

cup sour cream

1/3

cup mayonnaise

1

tablespoon fresh lemon juice
1/4

cup packed coarsely chopped fresh dill
Kosher salt and freshly ground pepper

2

Kirby cucumbers, peeled, halved, seeded, and cut into 1/4-inch pieces (2 cups)
Preparation
Stir together cabbage, sour cream, mayonnaise, lemon juice, and dill. Season with salt and pepper. Refrigerate for at least 1 hour and up to 6 hours. Stir in cucumbers. Adjust seasoning; serve.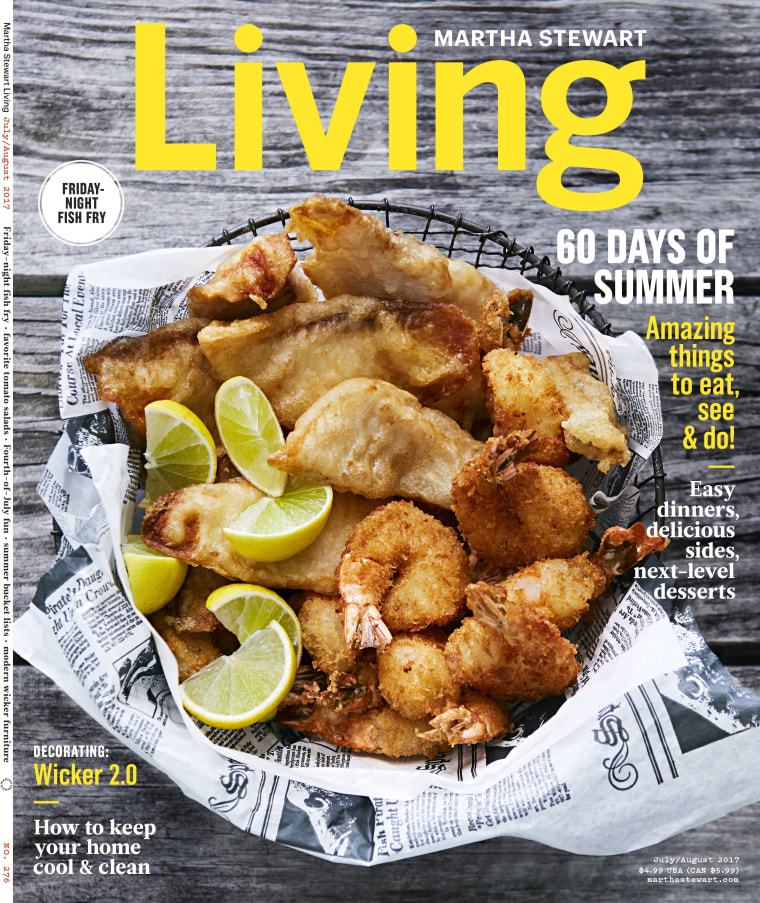 Martha Stewart Living © Meredith Corporation. All rights reserved.