Chef notes
While it doesn't impart any additional flavor, black squid ink pasta is traditionally used for seafood-based dishes. During the colder seasons, I love to swap it in for regular dried noodles to add visual depth to the table. The dark, swirling noodles make the other ingredients pop with color and is a particularly fun choice during fall and Halloween.
Technique tip: Keep and eye on the heat of the pan when cooking the garlic. If it feels too hot, remove the pan from the heat and continue to stir on a cool burner to avoid overcooking the garlic.
Swap option: if you cannot find pancetta, you can swap it with diced bacon.
Ingredients
2

small delicata squash, halved lengthwise, seeded, and cut into 1/2-inch thick slices

1/4

cup extra virgin olive oil, plus 1 tablespoon and more for drizzling

5 to 7

sprigs thyme, divided, plus more for garnish

1

pound squid ink linguini

1/2

cup (4 ounces) finely diced pancetta
Kosher salt and freshly ground black pepper

8

cloves garlic, thinly sliced

1/2

teaspoon calabrian chili paste

2

cups parmesan cheese or Parmigiano Reggiano, plus more for garnish

1

lemon, zested and juiced
Preparation
1.
Preheat oven to 400 F.
2.
Place the squash slices on a rimmed baking sheet in a single layer. Drizzle with olive oil and toss together. Season with kosher salt and freshly ground black pepper and toss again. Top with 2 to 3 sprigs of fresh thyme and place into the oven to roast for 25 to 30 minutes, flipping halfway through until golden-brown and crispy. Set aside.
3.
Bring a large pot of water to a boil. Once boiling, heavily season with salt and cook the pasta according to the package directions, stirring occasionally, until al dente. Once cooked, set aside 2 cups of pasta  water and drain the rest.
4.
In a large saucepan over medium heat, add 1 tablespoon of olive oil. Once shimmering, add pancetta and cook 3 to 4 minutes stirring occasionally, until the fat has rendered and the pancetta begins to crisp. Add in the garlic and thyme to the same pan, and cook for 2 to 3 minutes more until the garlic is fragrant and softened. Remove from heat.
5.
Using tongs, add drained pasta to the saucepan along with 1 cup pasta water and calabrian chili paste, and toss to coat. Add parmesan cheese to the pasta, ¼ cup at a time, tossing in between, to emulsify the sauce. Once silky and creamy, add the zest and juice of 1 lemon and toss to combine. Add in half of the roasted squash and toss once more. Adjust seasoning to taste. Before serving, remove thyme stems.
6.
Transfer into serving bowls, top with remaining roasted squash, additional parmesan, fresh thyme leaves, and enjoy!
How to shop TODAY recipes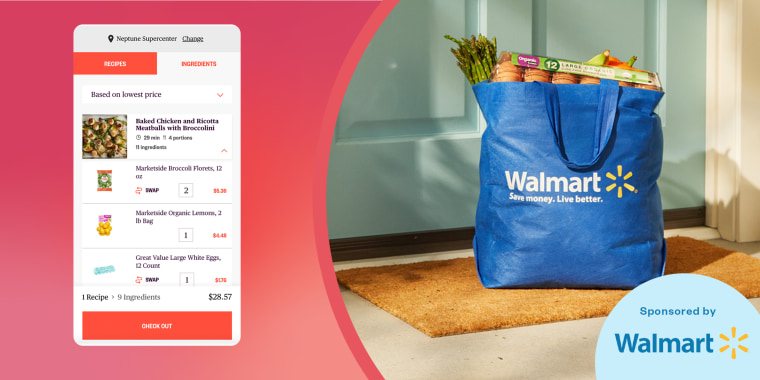 How to shop TODAY recipes
Here's everything you need to know about the cool new feature.
Learn More