Ingredients
2

tablespoons coconut oil or unsalted butter, plus more for greasing

1/4

cup milk

1/4

cup sugar

1/4

cup all-purpose flour

2

tablespoons unsweetened cocoa
1/2

teaspoon baking powder

1/8

teaspoon salt

1

pinch cayenne

2

chocolate truffles

1

tablespoon crushed chocolate cookie crumbs
Chef notes
Use your microwave to prepare this super-decadent molten chocolate cake for your special someone and see just how hot and steamy things get! Chocolate truffles tucked into the batter melt and create the lava center. Any type will do, but truffles with hard chocolate shells are the best. Serve it in a coffee cup for a chocolate lava mug cake or in ramekins for a more luxe presentation.
Preparation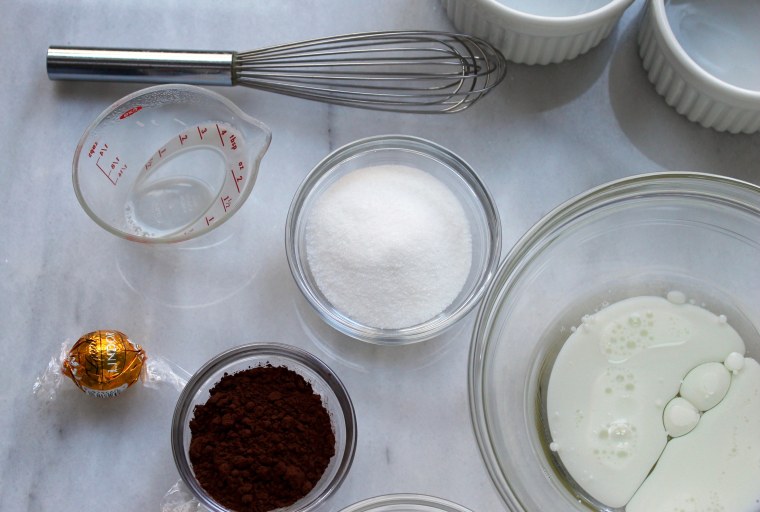 1.
In a medium microwave safe bowl, heat the coconut oil and milk on high power in 20-second increments until the coconut oil is melted.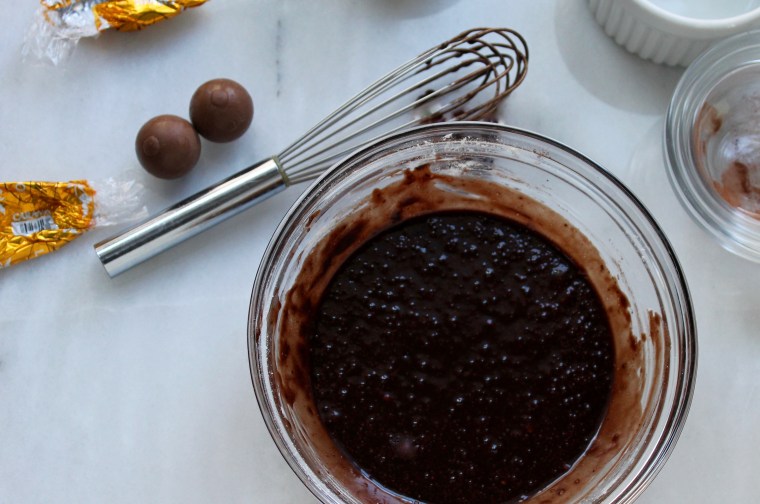 2.
Whisk in the sugar, followed by the flour, cocoa, baking powder, salt and cayenne, whisking until smooth.
3.
Lightly oil two 8-ounce mugs or ramekins with coconut oil. Divide the batter between the mugs or ramekins and place a truffle in the center. Don't worry that the truffle isn't submerged—the batter will envelop it as it bakes.
4.
Microwave on high for 50 seconds, until risen and firm. If the cakes are still a bit soft, return them for another 10 or more seconds. Sprinkle the tops with the cookie crumbs and dig in.
Grace Parisi is a New York City-based food writer, cookbook author and food stylist. Her book, Get Saucy, was nominated for a James Beard award. Her latest book, Quick Pickles comes out in Spring 2016. Follow her on Instagram and Twitter.