Ingredients
1

English cucumber, seeded and finely chopped or grated

1

tomato, juiced and seeded, finely chopped

2

cloves garlic, minced

3

tablespoons minced dill, plus more for garnish

3

tablespoons minced mint

2

tablespoons fresh lemon juice
2

tablespoons olive oil

2

cups plain whole milk Greek yogurt

1

teaspoon kosher salt
Paprika, for garnish
Chopped almonds, for garnish (optional)
Chef notes
About the recipe: This is a fun take on tzatziki, a traditional Greek dip and condiment. The chopped tomato adds another cooling summery note and a pretty pop of color. The almond garnish gives this creamy dip a nice crunch, but feel free to skip it if there's a nut allergy concern.
Preparation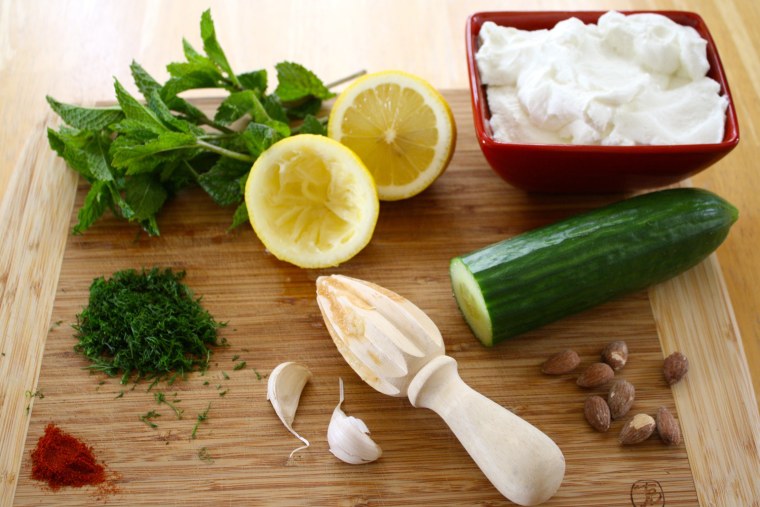 1.
In a medium bowl, mix the cucumber, tomato, garlic, dill, mint, lemon juice and oil with the yogurt. Season with salt. Cover and chill for at least one hour or overnight.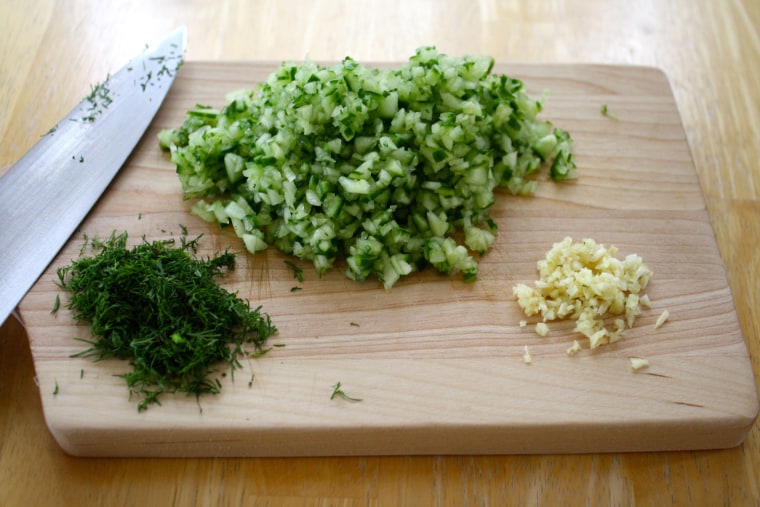 2.
Garnish with minced dill, paprika and chopped almonds before serving if desired.