Chef notes
Eggs and potatoes are a brunch-eater's best friend, but not so much a brunch–maker's, especially when cooking for a crowd.  Rather than make individual potato pancakes and poached eggs, take a note from the Swiss and make one big, communal potato cake (called a rösti in Switzerland and German-speaking countries) and top it with eggs poached in a muffin tin in the oven. That way everything's done at the same time and everyone eats at the same time, even the cook!
Ingredients
1¾

pounds russet potatoes, peeled

1

small Vidalia onion
Kosher salt
Freshly ground black pepper
1/4

cup olive oil, plus more for the pan

8

large eggs
Boiling water
Chopped chives for serving
Preparation
1.
Preheat the oven to 375°F. Working over a large bowl, grate the potatoes and onion on the large holes of a box grater. Squeeze the mixture in handfuls to extract as much of the liquid as possible. Wipe out the bowl and return the potatoes and onions to it. Season with 1 teaspoon salt and 1/2 teaspoon pepper.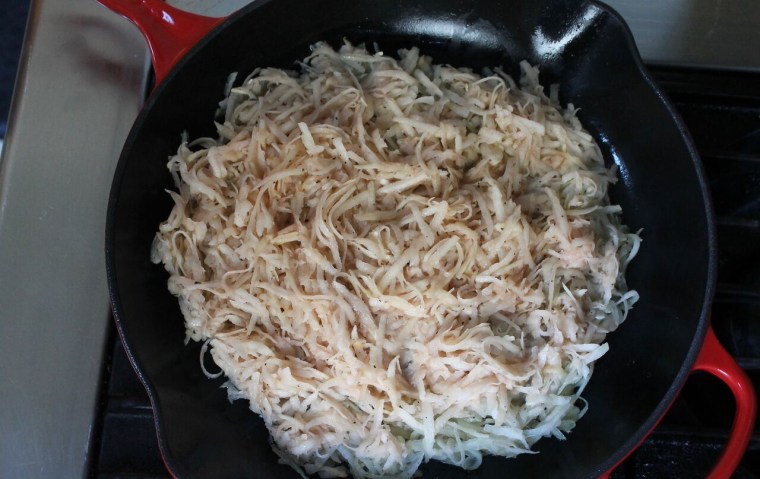 2.
Heat 2 tablespoons of the oil in a large, heavy skillet, preferably cast–iron or nonstick. Add the potato mixture and press lightly to compact. Cook over moderate heat, shaking the pan occasionally to prevent sticking. Add a few more drops of oil if the potatoes stick. Cook until golden and crisp on the bottom, about 12 to 14 minutes.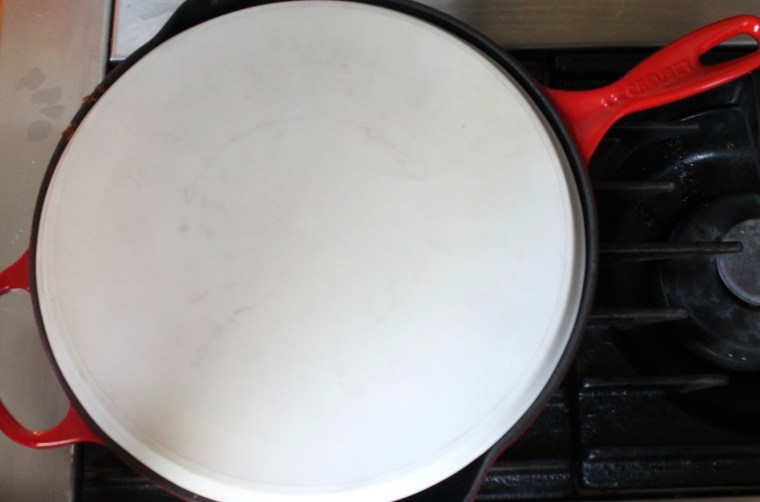 3.
Invert a large plate on top and grabbing both the skillet and plate with oven mitts, turn the potato cake onto the plate. Add the remaining 2 tablespoons oil to the skillet and slide the potato cake back into the pan.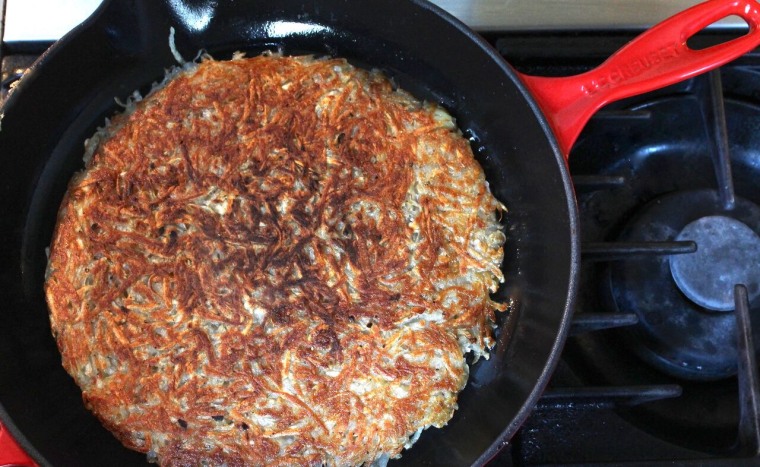 4.
Cook over moderately–low heat until golden and crisp, about 15 minutes longer.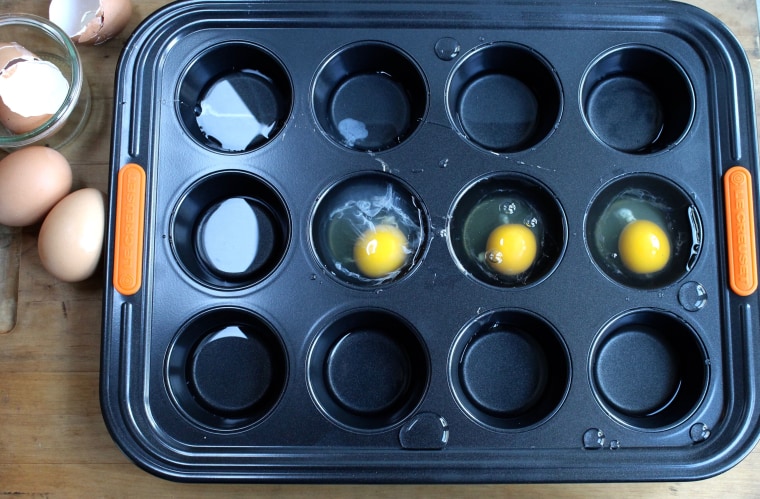 5.
Meanwhile, put a few drops of oil into 8 muffin cups and add the eggs. Add 2 tablespoons boiling water, pouring it along the sides and carefully transfer to the oven.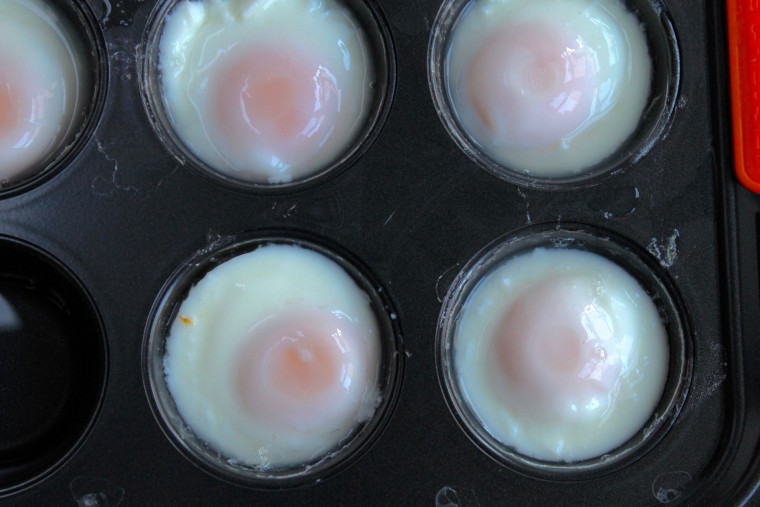 Bake in the center of the oven until the whites are set and the yolks are still runny, 11 to 13 minutes.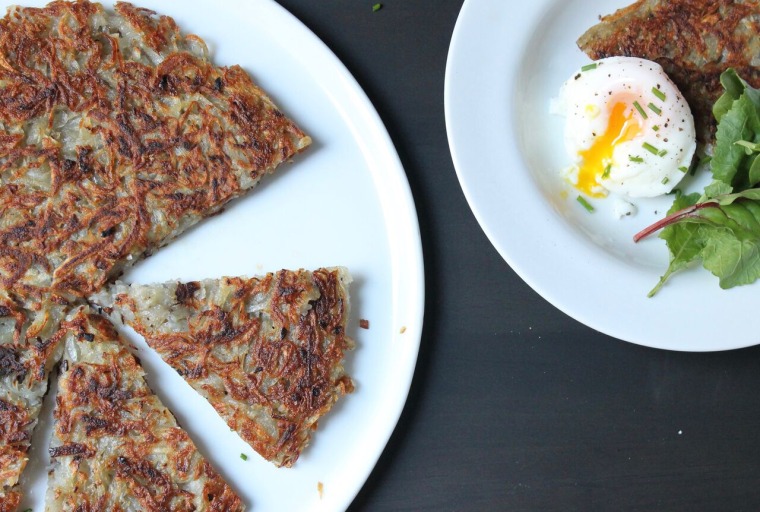 6.
Cut the potato cake into wedges and transfer to plates. Using a slotted spoon, lift the eggs from the muffin cups and blot the bottoms with paper towels. Place on the potato cake and sprinkle with chives, salt and pepper. Serve right away.
Grace Parisi is a New York City-based food writer, cookbook author and food stylist. Her book, Get Saucy, was nominated for a James Beard award. Her latest book, Quick Pickles comes out in Spring 2016. Follow her on Instagram and Twitter.