Ingredients
3

medium Granny Smith apples, peeled, cored and chopped

2

cups fresh or frozen cranberries

1/2

cup, plus 1/4 cup granulated sugar, divided

1

cup, plus 1/2 cup packed brown sugar, divided

1

lemon, zested and juiced

1

orange, zested and juiced

2

teaspoons ground cinnamon, divided

1

teaspoon ground nutmeg, divided
1

tablespoon, plus 1 teaspoon vanilla extract, divided

1

tablespoon cornstarch

1½

teaspoons kosher salt, divided

2

cups all-purpose flour, spooned and leveled

1½

sticks unsalted butter, melted and cooled, plus more to grease the pan, plus ½ stick melted butter for reheating (optional)

1/2

cup rolled oats
Vanilla ice cream, for serving

1

teaspoon ground ginger
Chef notes
A crumble is a classic dish that is easy to whip together and yet still gives a wow-factor. This recipe celebrates fall produce and freezes beautifully so you can make far in advance on a free day and then reheat it in the oven before serving. This is especially helpful on Thanksgiving when there's lots to do in the kitchen. Crumble is my go-to recipe when I'm in a pinch but I want to please my guests! 
Technique tip: if the top of the crumble starts browning too quickly, tent the top with foil as the rest cooks. 
Swap option: Use pears instead of apples.
Preparation
1.
Preheat the oven to 375 F.
2.
Grease a 9-inch cast iron skillet or baking dish with butter, set aside.
3.
In a large bowl, combine apples, cranberries, ½ cup granulated sugar, ½ cup brown sugar, lemon zest, lemon juice, 1 teaspoon ground cinnamon, ½ teaspoon ground ginger, ½ teaspoon ground nutmeg, 1 tablespoon vanilla extract, cornstarch and ½ teaspoon salt. Toss together with clean hands or a large spoon and set aside.
4.
Make the crumb topping. In a separate bowl, whisk together ¼ cup granulated sugar, 1 cup brown sugar, 1 teaspoon cinnamon, ½ teaspoon ground ginger, ½ teaspoon ground nutmeg, flour and 1 teaspoon kosher salt. Pour in the melted butter and vanilla extract, toss together with clean hands to combine, pressing together with your fingertips to create crumbs.
5.
Pour the fruit filling into the prepared cast-iron skillet and top with the crumb mixture. Bake in the oven for 40 to 45 minutes, or until the top is golden-brown and the fruit is bubbling. Remove from the oven and wait at least 30 minutes and up to an hour before serving.
6.
To serve, distribute amongst the bowls and top with vanilla ice cream and enjoy! Alternatively, bake the crumble, cool completely, wrap in plastic and then aluminum foil and freeze. When ready to serve, preheat the oven to 350 F, open the crumble and drizzle top with melted butter, cover with foil and bake for 10 to 15 minutes to warm through. Remove the foil top and bake for 5 mins more to brown the topping. Serve with ice cream and enjoy!
How to shop TODAY recipes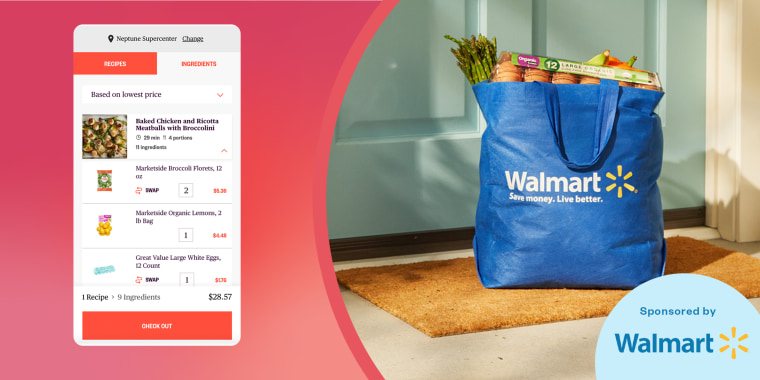 Here's everything you need to know about the cool new feature.