Chef notes
If I could name a quintessential South Indian dish, it would 100% be yogurt rice. There is not a Hindu temple in the South or South Indian household that does not have yogurt rice on the menu. It's a staple! It's a complete balance of carbohydrates, proteins, spices and most importantly — satisfaction!
When I was younger, my family and I went on quite a few road trips to Lake George, Vermont, Washington, DC and so many more places! I always remember my Maa packing a tiffin and one of the dishes was yogurt rice. And I bet we weren't the only Indian family to do that. This dish is easy to make, easy to pack and travels perfectly. 
My Coconut Yogurt Rice with Tempered Spices does that and more! It is vegan (obviously), but it goes one step further because it incorporates leftover rice! I don't waste food in my house and I strive to extend that to your home, too. This dish tastes better with leftover rice because the starches in the rice become more resistant, which means that flavors will stick to the grains better than when they're freshly cooked. Mind blown, no?! 
Technique Tip: Room temperature yogurt will work best for this dish.
Swap Option: Swap in any preferred non-dairy (or dairy) yogurt for this recipe. Dried chili flakes can be substituted for whole dried chilies. 
Ingredients
1

cup leftover cooked basmati rice

1/2

cup unsweetened nondairy coconut yogurt

2 to 3

tablespoons non-dairy unsweetened plain creamer

1/2-inch

knob fresh ginger, grated

2

Indian green chilis (or 1 serrano chili), minced

1/4

teaspoon kosher salt
Pinch of sugar

2

teaspoons neutral oil

1/2

teaspoon black or yellow mustard seeds

4 to 5

curry leaves (optional)

1

dried red chili

1

tablespoon unsalted dry roasted peanuts
Preparation
1.
Prepare the yogurt: In a medium mixing bowl, combine the coconut yogurt, ginger, green chilies, salt and a pinch of sugar. Taste and add more salt if necessary. Add in the leftover basmati rice and mix to coat completely. Add in one tablespoon of non-dairy creamer and mix. Consistency should be similar to a creamy rice pudding, so add more creamer to obtain that consistency. Taste again and adjust for salt if necessary.
2.
Tempered Spices: Place a small skillet over medium-high heat and add in 2 teaspoons of neutral oil. Once the oil is hot, add in the black mustard seeds, dried red chili and peanuts. Reduce heat to medium and swirl in oil for 30 seconds until fragrant. Then (if using), add in the curry leaves and stand back as these will pop aggressively. Once popping subsides, swirl and immediately pour spices into the coconut yogurt rice. Stir to incorporate.
3.
Serve immediately or let sit for at least 1 hour for flavors to incorporate further. This dish travels well, as it tastes great at room temperature and the spices help preserve the dish.
How to shop TODAY recipes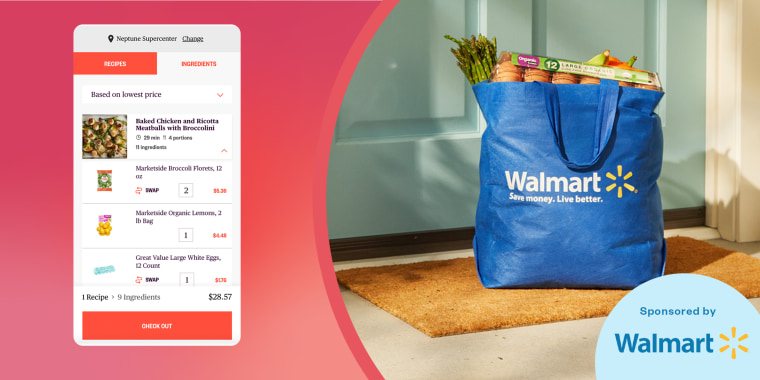 How to shop TODAY recipes
Here's everything you need to know about the cool new feature.
Learn More