Ingredients
1

tablespoon olive oil

1

cup sliced portobello mushrooms or shiitake mushrooms (about 1 large portabello or 4 large shiitakes)

1

cup snow peas (about 1/4 pound)

1

cup carrots (about 1 large or 2 small carrots)

1

tablespoon red curry paste

1

pound boneless, skinless chicken breast, cubed into bite-size pieces
4

cups chicken broth

1

5.5-ounce can regular (not light) coconut milk

1

tablespoon fish sauce or reduced-sodium soy sauce

1/4

pound (4 ounces) round udon noodles or thick spaghetti
lime wedges for serving (optional)
Fresh cilantro leaves for serving (optional)
Preparation
Heat the olive oil in a medium (3-4 quart) stockpot over medium heat. Stir in the mushrooms and cook for 3-4 minutes, just until the mushrooms start to brown.
Add the carrots, snow peas, and curry paste, and stir together. Add the chicken breast and cook, stirring occasionally, for 2-3 minutes.
Stir in the chicken broth, coconut milk, and fish sauce or soy sauce and bring to a simmer. Cook for about 5 minutes, then add the noodles and cook for 5-7 minutes more, until the noodles are tender.
Divide between 4 bowls. Serve with lime wedges and cilantro leaves on the side for individual garnish.
How to shop TODAY recipes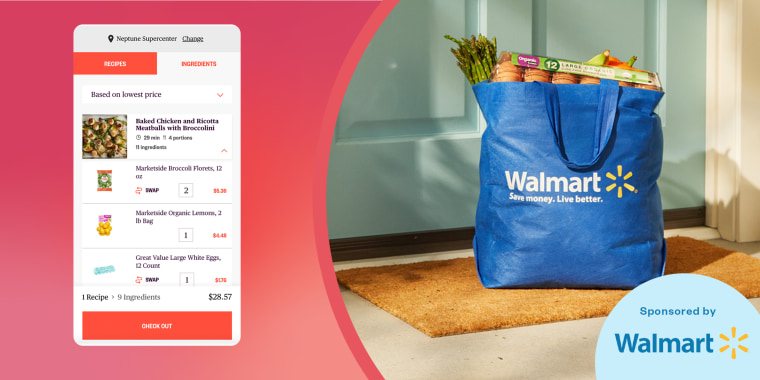 How to shop TODAY recipes
Here's everything you need to know about the cool new feature.
Learn More