Ingredients
1

medium head cauliflower (1½ to 2 pounds)

1/4

cup olive oil

5

cloves garlic, minced

1

teaspoon kosher salt
1/4

teaspoon freshly ground black pepper

1

pinch cayenne pepper

1/4

cup chopped fresh basil, cilantro, scallions, parsley or whatever green stuff you want
Chef notes
Things-disguised-as-other-things usually annoy me, especially when it's for "healthy" purposes but really is just an insult to your intelligence. This cauli rice passes the Chrissy Test, though, because it just tastes so f*cking good. (Note that I have a cauli mash in Book 1, so maybe cauliflower just has some spell over me where it can pretend to be a carb and I believe it.)
Anyway, to make cauliflower into "rice," you could drag out the food processor, use it, and wash every last part, but aha! That plain old box grater you've previously used to shred mozzarella (and a knuckle or two) actually works great — I prefer the texture, as a matter of fact. Garlic, garlic, and more garlic jacks this up, but do with it what you will — cayenne, soy sauce — it's hard to ruin it!
Preparation
Remove the leaves from the bottom of the cauliflower head. Cut the cauliflower in half and grate the cauliflower head on the large holes of a box grater until you reach the stem. You should have about 6 cups grated cauliflower. (Or you can cut the florets off and pulse them in two batches in a food processor until it's ricey, about 30 seconds per batch.)
In a large skillet, heat the oil over medium heat. Add the garlic and cook, stirring, until fragrant and light golden, 1-2 minutes. Add the cauliflower, salt, black pepper, and cayenne and cook, stirring, until the "rice" is tender, 6-7 minutes (a minute less for more al dente, a minute or two more for softer). Stir in the herbs and serve warm.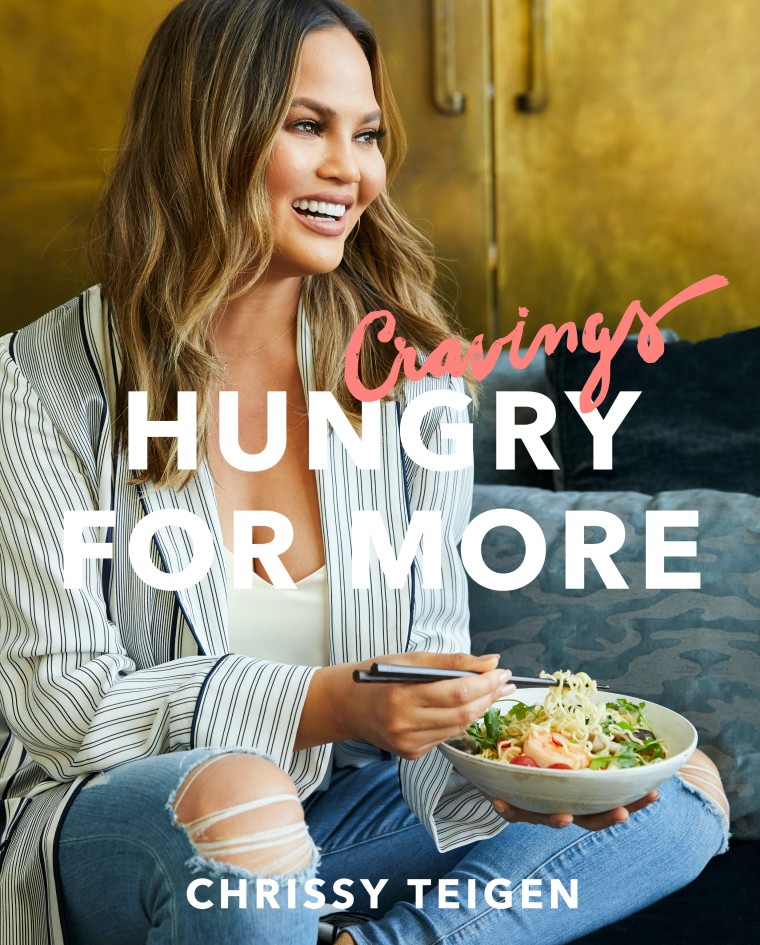 Reprinted from Cravings: Hungry for More. Copyright © 2018 by Chrissy Teigen. Photographs copyright © 2018 by Aubrie Pick. Published by Clarkson Potter, an imprint of Penguin Random House, LLC.TODAY has affiliate relationships, so we may get a small share of the revenue from your purchases. Items are sold by the retailer, not by TODAY.