Chef notes
Billy Dec, restaurateur and owner of Rockit and Sunda, folds chocolate chips into his waffle batter for a sweet and delicious breakfast. The decadent chocolate waffles are topped with a rich and creamy cheesecake mousse, fresh mixed berries and a drizzle of strawberry sauce.
Ingredients
Chocolate Waffles
5

eggs, separated

3

cups all-purpose flour

3/4

cup cocoa powder

1/3

cup brown sugar

3

teaspoons baking powder
1½

teaspoons salt

3

cups buttermilk

3/4

teaspoon vegetable oil

1½

teaspoons vanilla extract

1

cup semi-sweet chocolate chips
Cheesecake Mousse
8

ounces cream cheese, softened

2

tablespoons confectioner's sugar
1

teaspoon vanilla extract

2

tablespoons sour cream
Strawberry Sauce
1/2

cup water

1/2

cup sugar
2

cups strawberries, washed, tops trimmed, halved
Additional Ingredients
2

cups mixed berries (blueberries, strawberries, blackberries, raspberries)
Preparation
For the Chocolate Waffles:
Heat the waffle iron. In a mixer or using a whisk, whip the egg whites until stiff peaks appear and set aside.
In large bowl, whisk together the flour, cocoa powder, brown sugar, baking powder and salt.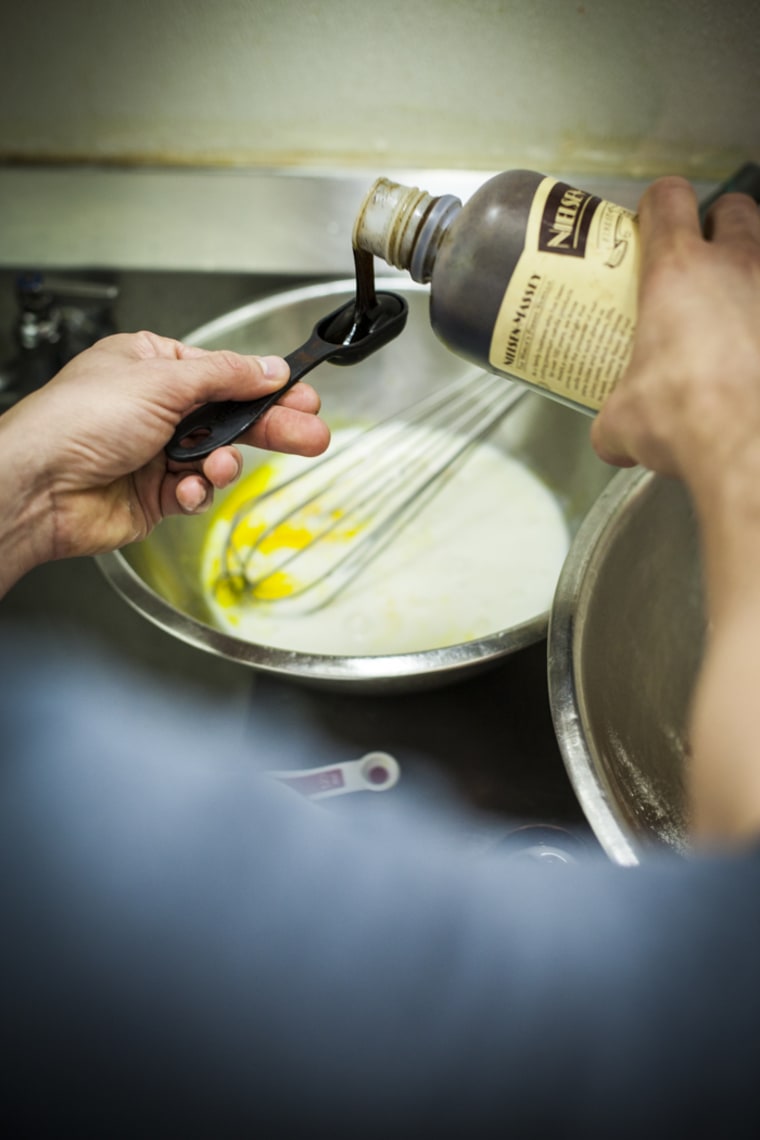 In a small bowl, beat the egg yolks, mix in the buttermilk, oil and vanilla. Mix the wet ingredients into the dry ingredients.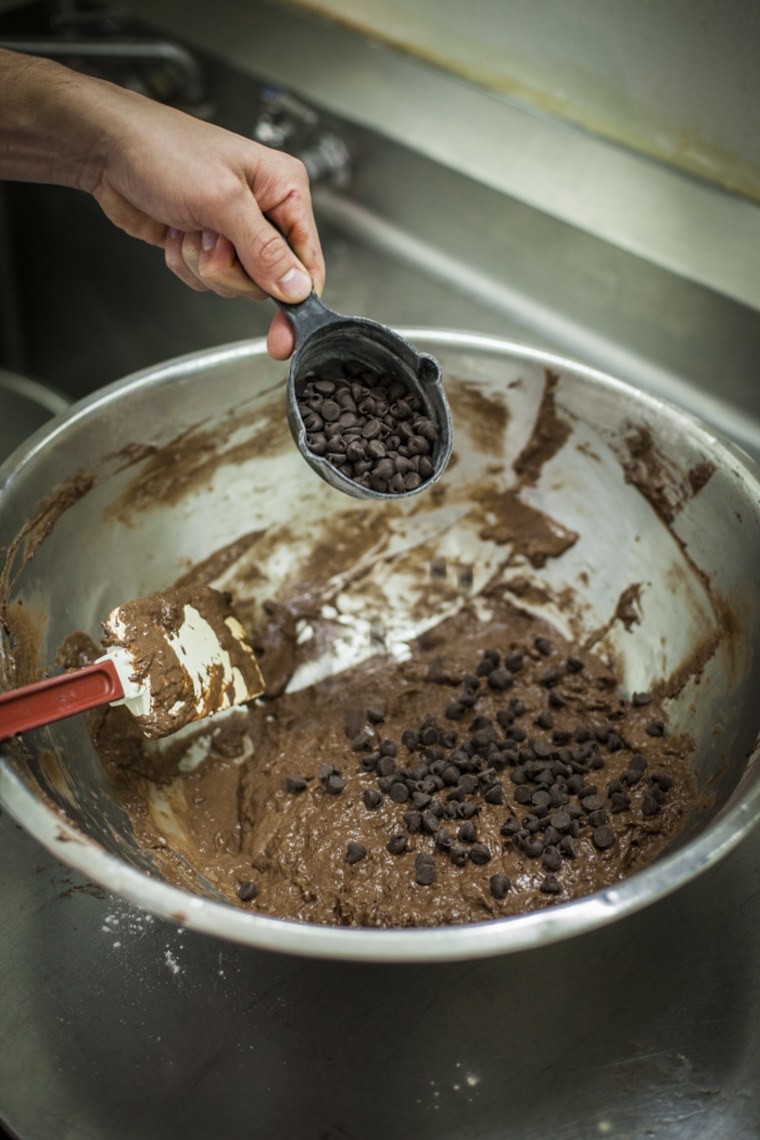 Fold in the chocolate chips. Fold in the egg whites.
Pour the batter into the waffle iron and cook according to the equipment's instructions. Repeat with the remaining batter.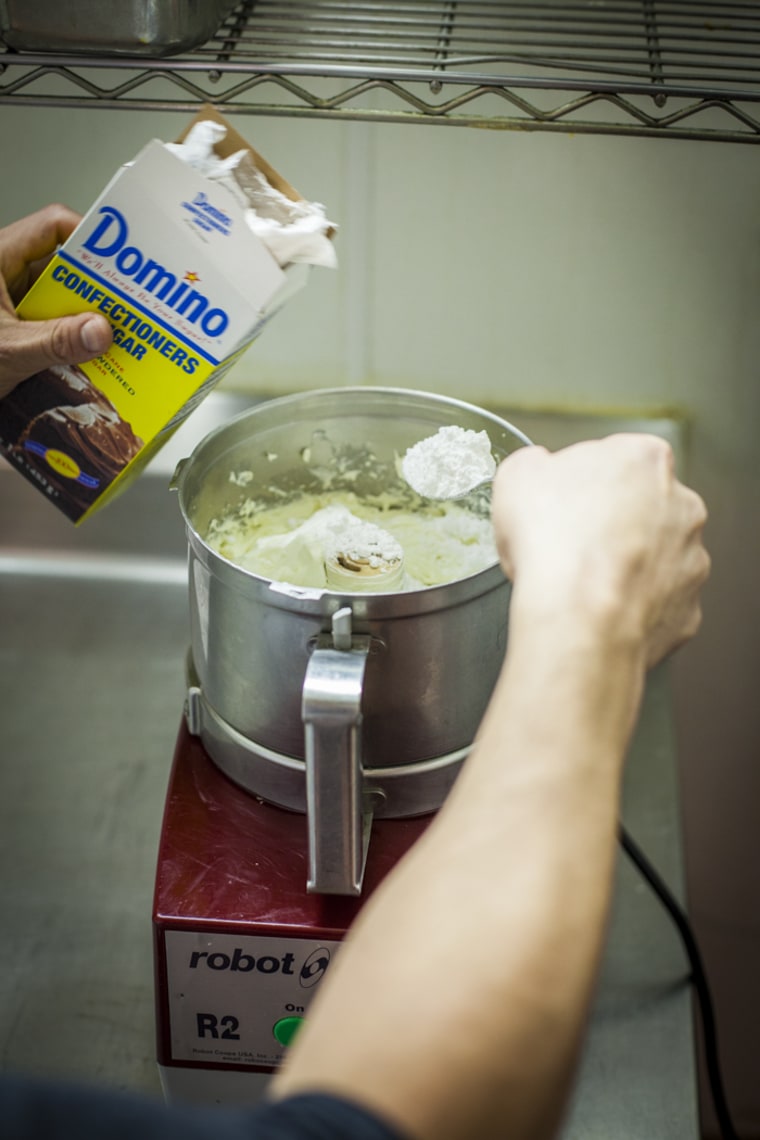 For the Cheesecake Mousse:
In a mixer or using a handheld beater, beat the cream cheese until smooth, about 2 minutes. Add the remaining ingredients and beat until fully combined and smooth.
For the Strawberry Sauce:
In a medium sauce pan, heat the water and sugar, bring to a boil and stir until the sugar dissolves. Remove from heat, stir in the strawberries and allow to cool slightly. Blend until smooth in a blender or using a hand blender. Chill.
For the Mixed Berries:
Wash and dry the blueberries, strawberries, blackberries and raspberries.
To Assemble:
Cut the waffle into four pieces as soon as it comes out of the waffle iron.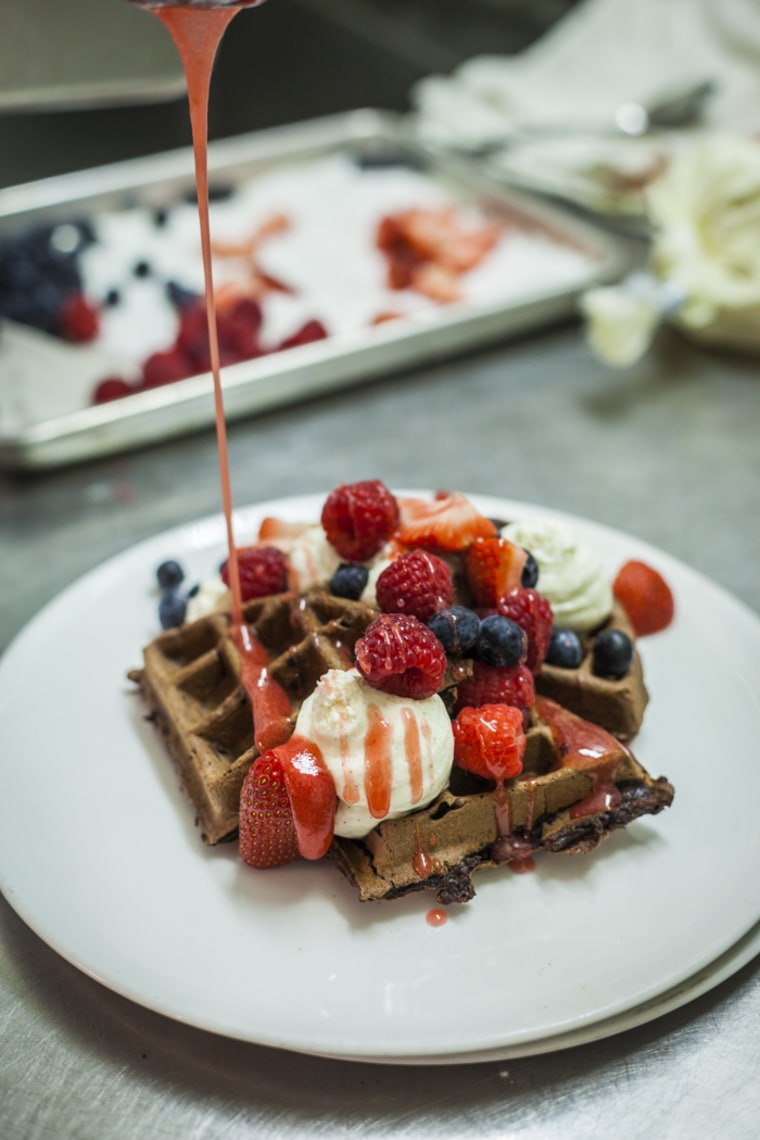 Spoon about 2 tablespoons of Cheesecake Mousse onto the waffle, sprinkle the mixed berries on top and drizzle with the Strawberry Sauce.
Enjoy!