Chef notes
For all you die-hard-pecan-pie-purists, this one may not be for you. But for everyone else, this Chocolate Pecan Pie rocks both worlds and a little adventure is a good thing! It's like a pecan pie-brownie hybrid—if that doesn't make you swoon, I don't know what will. I like extra-bittersweet chocolate here to cut through the inevitable sweetness. Serve it with crème fraîche for added richness and ooh la la.
Ingredients
For the crust:
1 1/4

cups all-purpose flour, plus more for dusting

1/4

teaspoon salt

1

stick (4 ounces) unsalted butter, cut into 1/2-inch cubes, chilled (4 ounces)
1/4

cup ice water

1

tablespoon distilled white vinegar or vodka
For the filling:
1 1/2

cups pecans

3/4

cup light brown sugar

1/4

cup granulated sugar

3/4

cup light corn syrup

3

large eggs, at room temperature

1

tablespoon pure vanilla extract
2

tablespoons all-purpose flour

1/4

teaspoon salt

2

tablespoons unsalted butter, melted

6

ounces extra-bittersweet chocolate, melted and cooled
Crème fraîche, for serving
Preparation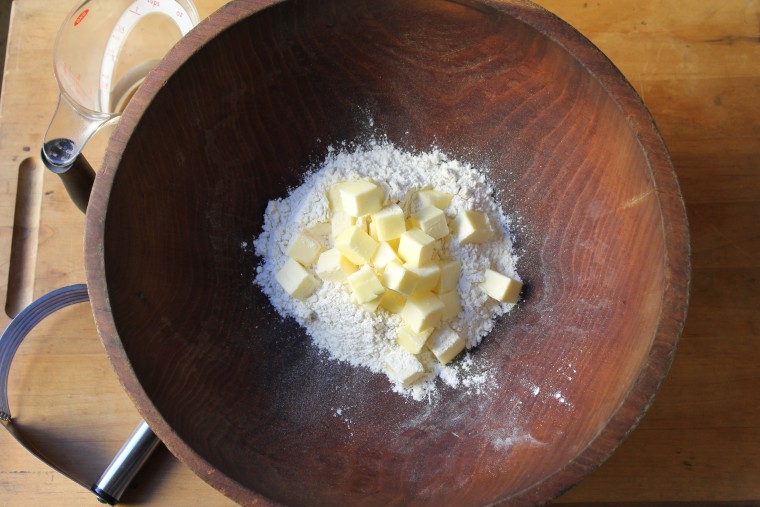 Make the pastry: In a large bowl, combine the flour and salt. Add the cubed butter.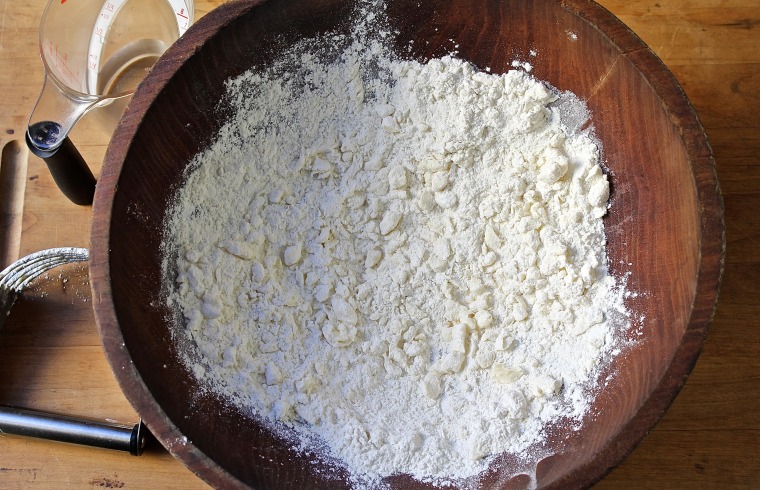 Using a pastry blender or two table knives, cut in the butter until it is the size of small peas. Add the water and vinegar and mix with a rubber spatula until moistened but still a bit shaggy. Turn the dough onto a work surface, and gather into a ball, kneading once or twice. Flatten into a disc, wrap in plastic and chill for 30 minutes.
Preheat the oven to 350° and position a rack in the center.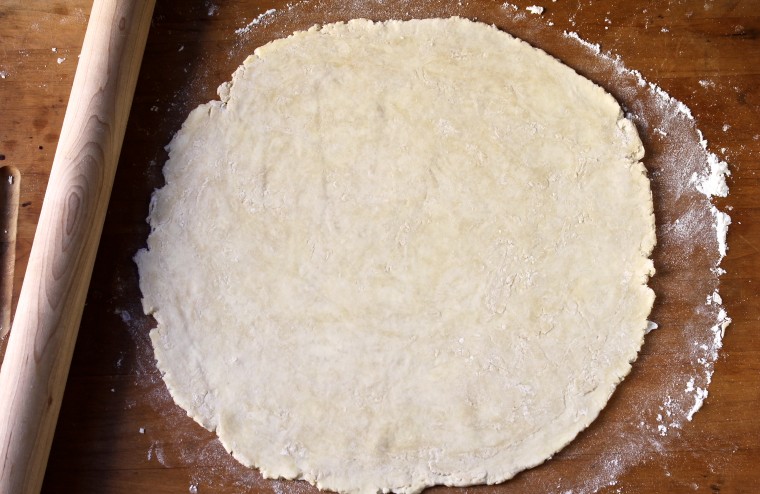 On a floured board, roll the dough to a 13-inch round.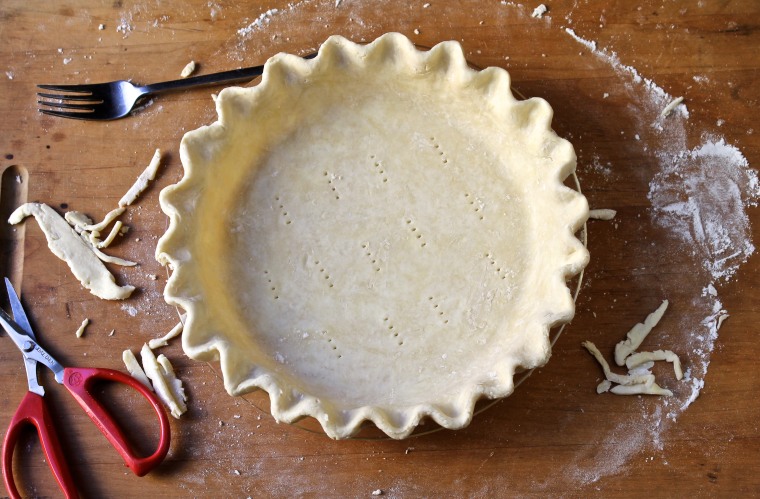 Ease the pastry into a 9-inch glass pie plate and trim the overhang to ¾-inch. Fold the excess dough underneath and crimp decoratively. Using the tines of a fork, prick the dough several times. Freeze until firm, about 15 minutes.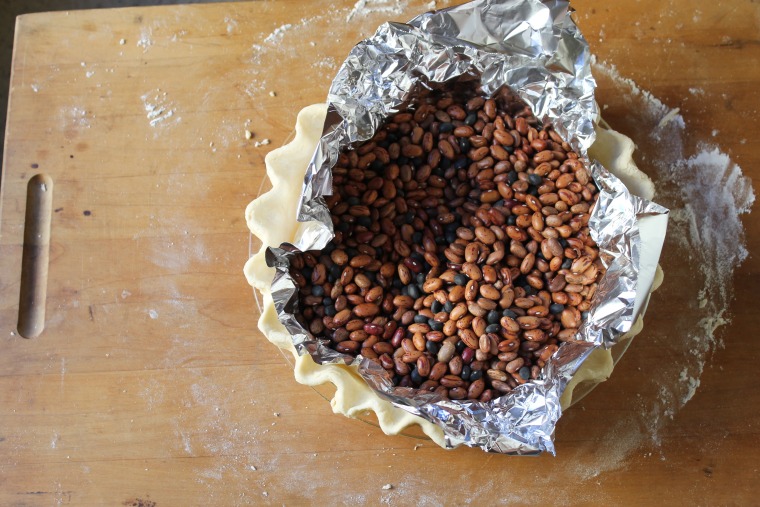 Line the pastry with foil and fill with pie weights. Bake for 30 minutes, until slightly dry.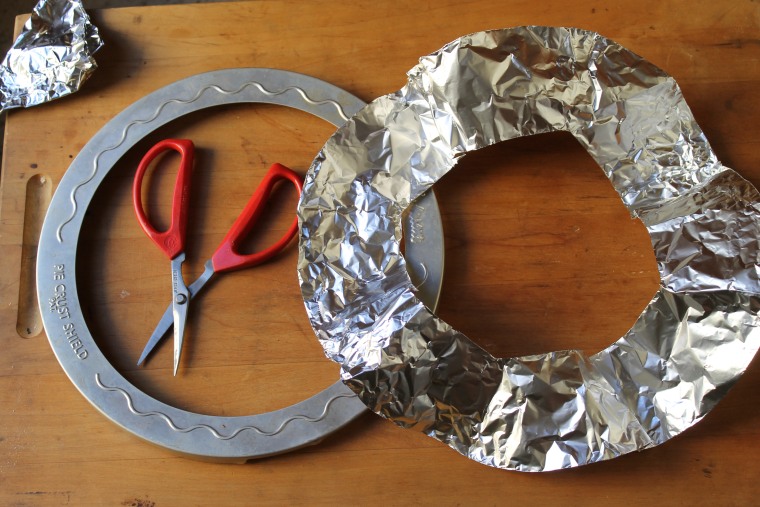 Remove the foil and pie weights and bake until lightly golden, 20 minutes longer, placing a pie shield over the edge to prevent it from browning too quickly. Let cool slightly.
Meanwhile, make the filling: Spread the pecans on a baking sheet and bake until fragrant and lightly toasted, about 8 minutes. Set aside 18 prettiest pecan halves and chop the rest.
In a large bowl, whisk the light brown sugar, granulated sugar, corn syrup, eggs, vanilla, flour, and salt until smooth. Whisk in the butter and chocolate. Fold in the chopped pecans.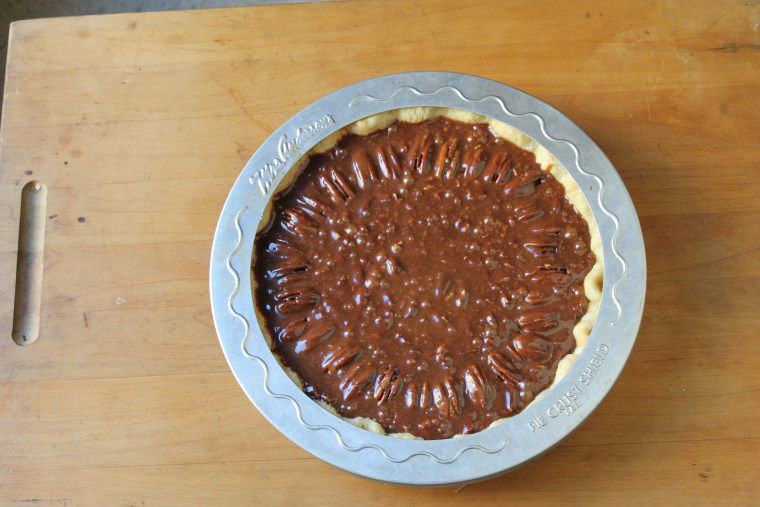 Pour the filling into the pie shell, leaving a few tablespoons of the filling in the bowl. Add the whole pecans to the bowl and toss to coat. Arrange the pecan halves around the edge of the pie. Cover the crust with a pie shield. Bake until the filling is puffed and small cracks appear around the edges, about 1 hour.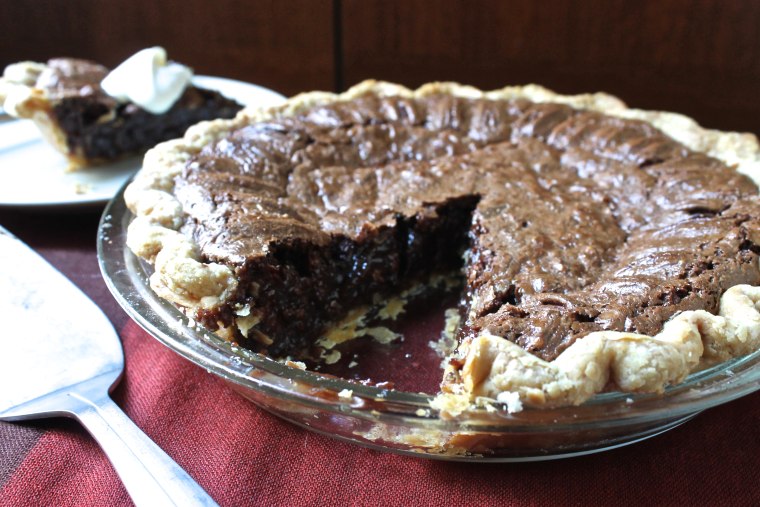 The filling will be slightly jiggly, like gelatin, but will firm up as it cools.
Let cool at least 2 hours before serving. Cut into wedges and serve with crème fraîche.
Grace Parisi is a New York City-based food writer, cookbook author and food stylist. Her book, Get Saucy, was nominated for a James Beard award. Her latest book, Quick Pickles comes out in Spring 2016. Follow her on Instagram and Twitter.