Ingredients
1

cup milk

3

teaspoons vanilla

3

teaspoons brandy

14

ounces sweetened condensed milk

1

cup evaporated milk
½

cup freshly squeezed lemon juice

½

cup unsweetened cocoa powder

30-40

cookies

Shredded

coconut, to taste
Chef notes
Make a creamy, chocolaty Brazilian dessert called chocolate pave, courtesy of chef Paula DaSilva.
Preparation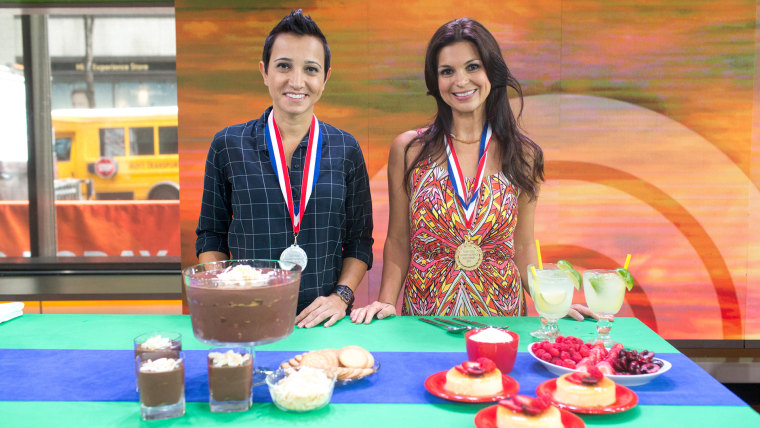 In a bowl, combine the milk, vanilla and brandy and set aside. In a blender, blend the condensed milk, evaporated milk, cocoa powder and lemon juice for 3 minutes.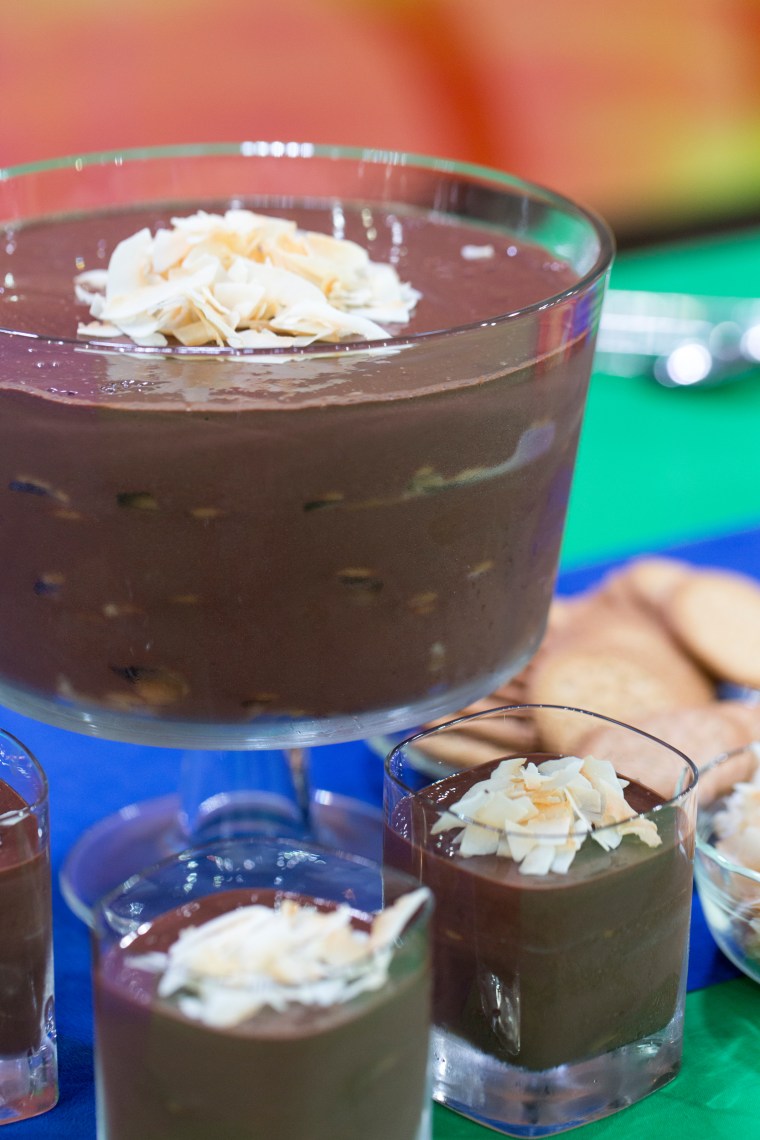 One by one, dip the cookies into the milk mixture until they have absorbed the liquid, then line the bottom and sides of a baking dish or cake pan with a single layer of the cookies.
Pour one third of the blended mixture over the cookie layer. Repeat the dipping and layering steps, finishing with a small layer of the mixture on top (you should have enough cookies for about 3 layers of cookies). Garnish the top of the pave with coconut and refrigerate for 4 hours. Slice and serve.