Ingredients
Ingredients
6

boneless, skinless chicken thighs (about 1½ pounds), cut into large bite-size pieces
Kosher salt and freshly ground black pepper

3

tablespoons canola oil

8

ounces white mushrooms, thickly sliced

¾

cup finely chopped onion

2

garlic cloves, finely chopped

2

teaspoons chopped fresh thyme
¼

cup dry white wine

1½

tablespoons all-purpose flour

2

cups whole milk

⅓

cup heavy cream

12

ounces broccoli, trimmed, cut into 1-inch florets with 1-inch stems, and blanched for 1 minute (see Note)

¾

cup finely grated Parmesan cheese

½

cup panko (Japanese dried bread crumbs)
Chef notes
Make ahead: The chicken-broccoli mixture can be made up to 1 day ahead, covered and refrigerated. To rewarm, cover the baking dish with foil and bake at 350°F for about 20 minutes, or until hot, then top with the bread crumb mixture and broil as directed.
Blanching basics: Don't be afraid of fancy culinary terms like "blanching." Basically all you're doing is cooking food, like broccoli, in boiling salted water for just a few minutes, or until its color brightens, then plunging it into ice water to stop the cooking. It's necessary in this recipe to form the delicious creamy sauce-if the broccoli is not blanched first, the sauce will curdle-so don't skip it.
Preparation
1.
Preheat the broiler. Season the chicken with salt and pepper. Heat a large nonstick skillet over medium-high heat. Add ½ tablespoon of the oil and the chicken and cook, turning the chicken occasionally, for about 8 minutes, or until golden. Transfer the chicken to a bowl.
2.
Add ½ tablespoon of the oil and the mushrooms to the pan and sauté the mushrooms for about 4 minutes, or until golden. Add the onion, garlic, and thyme and sauté for about 2 minutes, or until the onion begins to soften. Add the wine and simmer for about 20 seconds, or until it evaporates. Sprinkle the flour over the mushrooms and stir to blend. Stir in the milk and cream and bring to a boil, then reduce the heat to medium and simmer gently, stirring, for about 3 minutes, or until the sauce thickens slightly.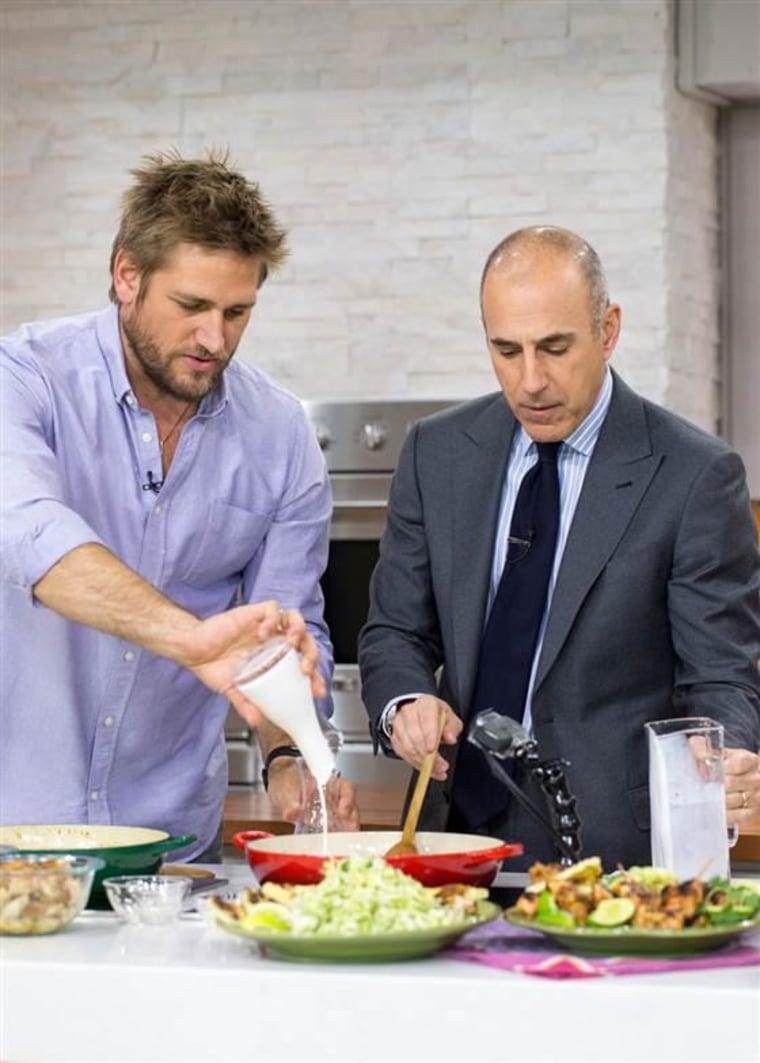 3.
Stir the chicken, with any accumulated juices, and the broccoli into the sauce and cook for about 3 minutes, or until the chicken and broccoli are warm. Season to taste with salt and pepper. Transfer the mixture to a 9-inch baking dish or gratin dish.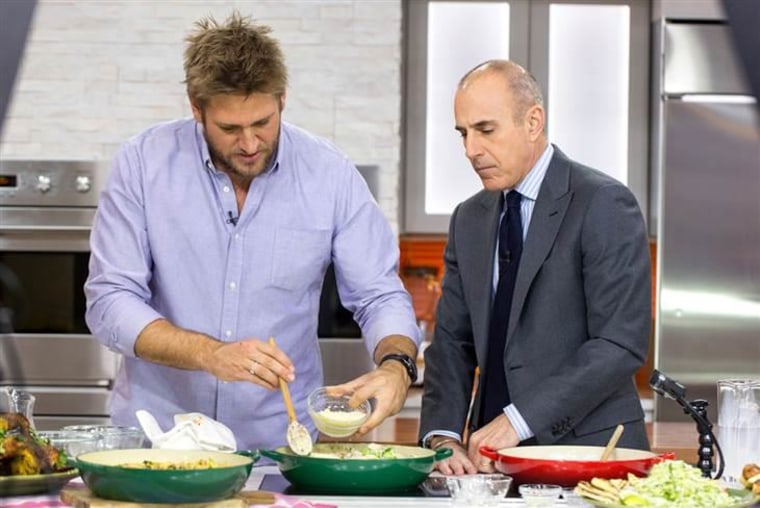 4.
In a medium bowl, mix the Parmesan cheese, panko, and the remaining 1 tablespoon oil, tossing well, then sprinkle the mixture over the top of the casserole. Broil, uncovered, watching closely, for 2 to 3 minutes, or until the bread crumb mixture is golden brown.