Chef notes
While store-bought barbecue sauces are convenient, they can be loaded with things you're not looking for like excess sugar, salt and preservatives. However, carve out roughly 45 minutes or less of your time and you can ditch the bottle and make your own version that's far superior. This bold cherry barbecue sauce gets its sweetness from fresh cherries, orange juice and a touch of molasses. It's smoky and savory thanks to chili powder, tomato paste and aromatics like shallot and garlic, too. You might never go back to grocery store barbecue sauce again.
The ingredient list for this sauce might seem long at first but don't let it intimidate you. To make it, you'll simply sauté the alliums in a saucepan, add tomato paste and cook until it darkens and caramelizes. Stir in pitted fresh cherries, freshly squeezed orange juice, rice vinegar, molasses, chili powder, salt and pepper. Cook the mixture for 30 minutes until the cherries are soft and starting to fall apart before puréeing with an immersion blender or in a stand-up blender. 
There are endless ways to use this summery barbecue sauce. The recipe makes enough to coat up to two pounds of meat, seafood or vegetables and will keep well in the refrigerator for at least a week. Brush it on chicken, steak, pork chops, salmon or shrimp during the last few minutes of grilling or do the same with veggies — it's great on cauliflower steaks and portobello mushrooms. Come fall, brush it over baked  sweet potatoes. 
Get Ingredients: If you don't have everything you need on hand, you can easily purchase all of the ingredients (just click the orange button below that says 'Get Ingredients'). You can pick and choose exactly what ingredients you need based on what's in your pantry and they'll be on your doorstep before you know it. 
Ingredients
1

tablespoon extra-virgin olive oil

1

large shallot, minced

2

large garlic cloves, minced

2

tablespoons tomato paste

1/2

pound pitted and roughly chopped fresh cherries (about 1 1/3 cups chopped)

1

cup freshly squeezed orange juice (from 2-3 oranges)
1/4

cup unseasoned rice vinegar

1

tablespoon unsulfured molasses

1

teaspoon chili powder

1/4

teaspoon kosher salt

1/4

teaspoon black pepper
Preparation
1.
In a small saucepan set over medium-low heat, heat the olive oil. Add the shallot and garlic and cook for about 5 minutes. until the shallot starts to turn translucent and soften. 
2.
Add the tomato paste and cook, stirring frequently, for 1 to 2 minutes, until the tomato paste darkens slightly and starts to stick to the bottom of the pan. Stir in the cherries, orange juice, vinegar, molasses, chili powder, salt and pepper. Scrape the bottom of the pan to incorporate the caramelized tomato paste into the sauce. Cook for 30 minutes, stirring occasionally, until the cherries are very soft.
3.
Blend with an immersion blender or carefully transfer to a blender and puree, if desired. Cool the sauce to room temperature. Brush on your meat of choice as a glaze during the last 3 to 5 minutes of grilling, or serve on the side with grilled meats and vegetables.
How to shop TODAY recipes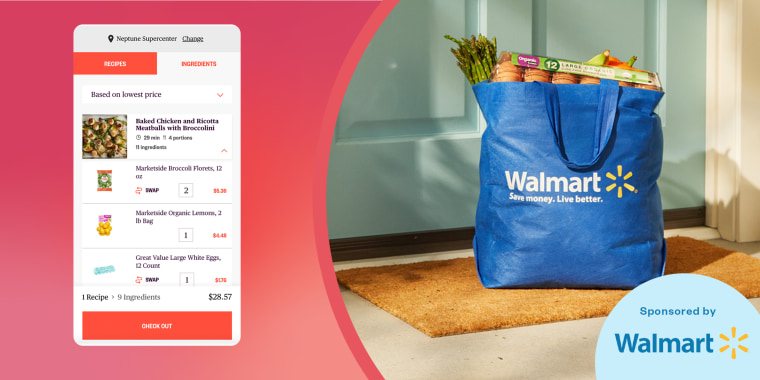 How to shop TODAY recipes
Here's everything you need to know about the cool new feature.
Learn More