Ingredients
4

medium sweet potatoes

8

slices bacon

1 1/2

cups shredded cheddar cheese
Preparation
Preheat the oven to 400°F. Pierce the sweet potatoes all over with a fork then place them on a baking sheet and bake for about 50 minutes or until they're cooked through. 
While the potatoes are baking, arrange the bacon slices in a large sauté pan and cook until crispy, pouring out and reserving all bacon drippings. Transfer the cooked bacon to a paper towel-lined plate and set it aside.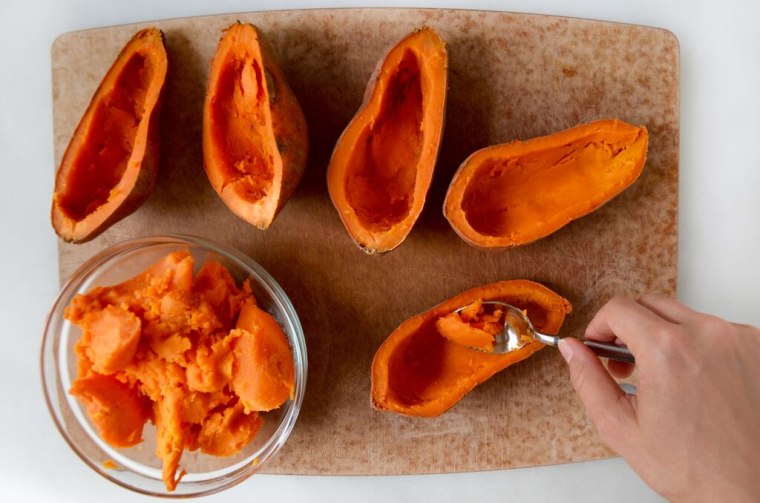 Remove the potatoes from the oven and transfer them to a rack to cool until you can safely handle them. Slice the potatoes in half lengthwise then scoop out and discard the centers leaving a 1/4-inch border of the filling around the edges intact.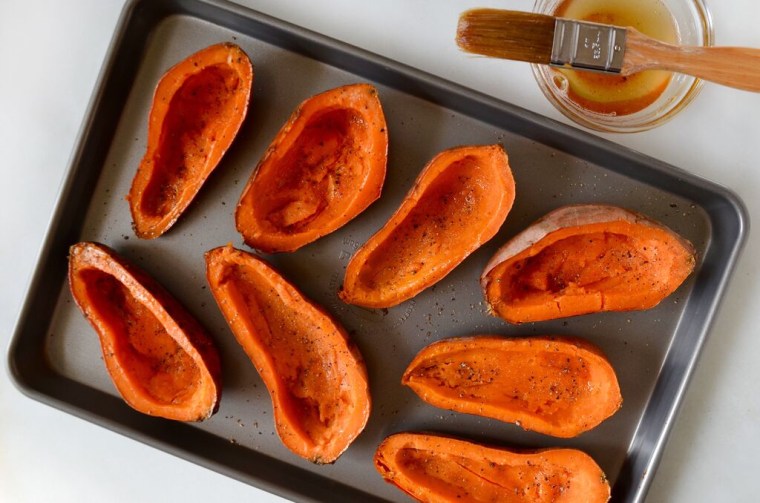 Brush the insides and outsides of the potato skins with the bacon drippings then sprinkle the insides with salt and pepper. Place the potatoes skin side up on a baking sheet. Set the oven to broil and cook the potatoes on one side for 2 minutes then flip them once and cook them and additional 2 minutes until crisped.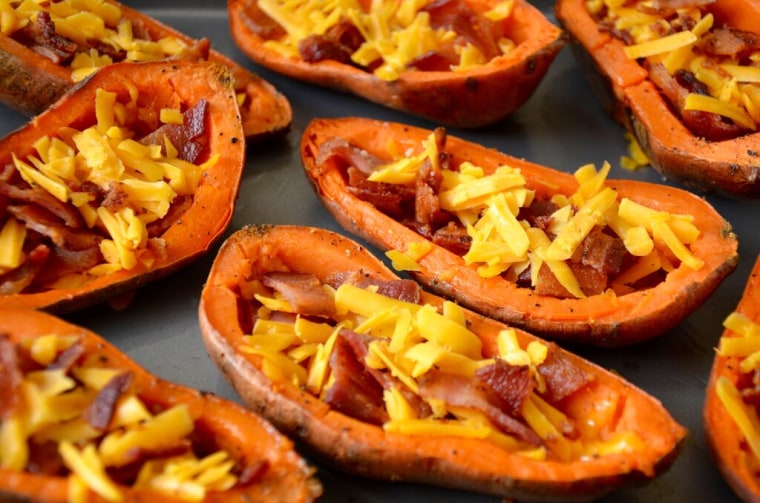 Chop the bacon then fill each potato skin with the chopped bacon and shredded cheddar cheese. Return the potato skins to the oven and broil them until the cheese is melted. Remove the potato skins from the oven and garnish them with sour cream and chopped scallions. Serve immediately.