Chef notes
This memorable sangria is bursting with fresh, bold, summery flavors such as charred plum and sweet mint syrup. It's perfect for any occasion, from something celebratory to a more casual affair.
Jicama is a surprising addition to this sangria. The slightly sweet vegetable is crunchy and refreshing. Here, it's charred alongside the plums in a fiery hot skillet until caramelized. Once cool, the charred plums and jicama are blended with a mint simple syrup to form the sangria base. The jicama lends mild nutty sweetness to the sangria. which pairs surprisingly well with the sweet-tart plums. 
Add dry rosé wine, orange liqueur such as Grand Mariner, sliced oranges and lemons and fresh mint leaves. While it may be tempting to pour a glass of this sangria immediately, it's best to cover and refrigerate it for at least four to six hours. This gives the ingredients time to mix and mingle.
As to what to serve with this sangria, the possibilities are endless. It's an ideal option for a barbecue or picnic and pairs nicely with everything from tacos to burgers and hot dogs. You'll get about four to six servings from one pitcher but it's easy enough to double the batch if you're serving a larger crowd. Just divide the mixture between two pitchers and keep one cold in the refrigerator until you need it. To serve, pour the sangria into ice-filled glasses and add more fresh sliced fruit and a sprig of  mint to individual glasses to garnish.
Get Ingredients: If you don't have everything you need on hand, you can easily purchase all of the ingredients (just click the orange button below that says 'Get Ingredients'). You can pick and choose exactly what ingredients you need based on what's in your pantry and they'll be on your doorstep before you know it.
Ingredients
1

cup granulated sugar

1

cup water

2

cups loosely packed mint leaves, plus more for garnish

4

medium plums, quartered

1

jicama (about 1 pound), sliced into 1/8-inch-thick sticks

1

tablespoon vegetable oil
1

(750 milliliter) bottle rosé

1

cup orange-flavored liqueur, preferably Grand Marnier

1

large orange, sliced

2

small lemons, sliced
ice, for serving
Preparation
1.
In a saucepan, mix together sugar, water and mint. Bring to a simmer over medium heat. Cook for 10 minutes or until the sugar is dissolved and the mixture has reduced by half. Once finished cooking, set aside to cool for 15 to 20 minutes.
2.
Place a pan, preferably a cast-iron grill pan, on the stove over medium heat and wait for it to begin to smoke. In the meantime, brush the plums and jicama lightly with oil to prevent sticking. When the pan is ready, grill the plums and jicama until char marks form and they begin to caramelize. Remove from the pan and set aside to cool.
3.
Place the grilled plums, jicama and mint simple syrup into a blender and blend together until smooth. Once blended together, strain into a bowl and discard the solids.
4.
Pour the rosé, orange liqueur and blended plum syrup into a pitcher. Stir together until thoroughly combined. Then add in sliced oranges, lemons and mint leaves.
5.
Cover the pitcher with plastic wrap and refrigerate for at least 4 to 6 hours or overnight before serving. Pour over ice and add additional fresh sliced fruit to individual glasses.
How to shop TODAY recipes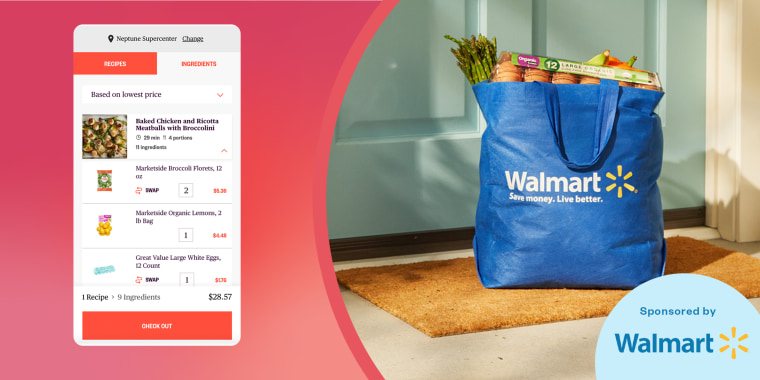 How to shop TODAY recipes
Here's everything you need to know about the cool new feature.
Learn More