Ingredients
6

large eggs

1

small oil-packed anchovy filet

1

small clove garlic, smashed and peeled

3

tablespoons mayonnaise

1

tablespoon fresh lemon juice

1

teaspoon Dijon mustard
1/4

teaspoon Worcestershire sauce
kosher salt and freshly ground black pepper

1

tablespoon extra-virgin olive oil

2

tablespoons panko breadcrumbs

1

tablespoon finely grated Parmesan cheese

2

tablespoons minced chives
Chef notes
In my opinion, there is no appetizer more satisfying than one you can eat in a single bite (maybe two). My credentials are that I love snacks and nibbles. Which is why the deviled egg holds the title as the best hors d'oeuvre in the business. What happens when you combine the humble deviled egg with everyone's favorite salad dressing is something truly magical. Caesar Deviled Eggs are reminiscent of the classic two-biters we know and love, but their flavor is amped up a notch.
Oil-packed anchovies, garlic and Worcestershire sauce join forces with the Caesar salad dressing mainstays of Dijon mustard and lemon juice. All of these umami-packed flavors are mashed together with hard-boiled egg yolks and mayonnaise to create the creamy deviled egg filling. I usually keep it casual (what is more casual than a deviled egg, really?) and simply use two spoons to plop the filling right into the egg white cavities. Sometimes it can be nice to take a little more care and transfer the filling mixture to either a piping bag or resealable plastic bag and swirl it into a cute curly dollop. If you really want to hammer home the Caesar aspect of these appetizers, arrange them on a bed of small lettuce leaves, like romaine hearts or little gems. Your guests will appreciate the thoughtful presentation! 
What makes these deviled eggs even more special is the crunchy, salty topping. When you're ready to serve, toast some panko breadcrumbs in a little olive oil. Once cool, stir in grated Parmesan cheese and minced chives and generously sprinkle over the top to mimic croutons.
Technique Tip: I like my filling with a few chunks throughout, but if you want it silky smooth, blitz it a few times in the food processor. 
Swap Option: Anchovy paste is a great product to have on hand if you can't find whole anchovies. Substitute 1/2 teaspoon of paste for 1 whole anchovy filet. 
Preparation
1.
Place eggs in a medium saucepan and cover completely with water. Bring to a boil, then remove from heat; cover and let stand for 9 minutes. Drain eggs and place them in a bowl of ice water. Cool completely, then drain the water and ice.
2.
Peel and cut eggs in half lengthwise. Gently separate yolks from whites and place the yolks in a small bowl.Mash the yolks with a fork.
3.
Finely chop anchovies and garlic, then use the back of a knife to mash into a paste. Transfer to a small bowl and whisk in mayonnaise, lemon juice, mustard, Worcestershire sauce and ⅛ teaspoon each salt and pepper; stir in mashed yolks. Transfer mixture to a piping bag or resealable plastic bag; snip a ½-inch hole in the tip of the bag. Pipe filling evenly into cavities of egg whites.
4.
Heat oil in a small skillet over medium. Add breadcrumbs and ⅛ teaspoon salt. Cook, stirring occasionally, until deeply golden brown, 3 to 5 minutes. Remove from heat and let cool completely. Stir in cheese and chives. Sprinkle breadcrumb mixture over eggs and serve.
How to shop TODAY recipes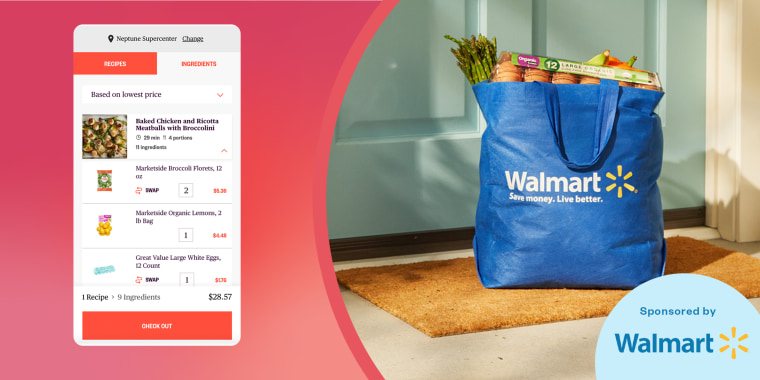 Here's everything you need to know about the cool new feature.